Best Romantic movies on Netflix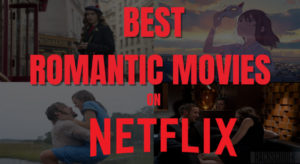 There may be an endless list of romantic movies on Netflix with continuously new movies being added. But still, not all movies are worth watching. When choosing a good romantic movie, we have to be very careful as they touch the inner wires of our hearts. So how do you choose a good movie?
We at Hacksguider have prepared a list of the best romantic movies that we hope would save you time to choose and you will like them. These include some classic gems and some new movies that may one day be a masterpiece for sure. So, enjoy and please let us know your views in the comments.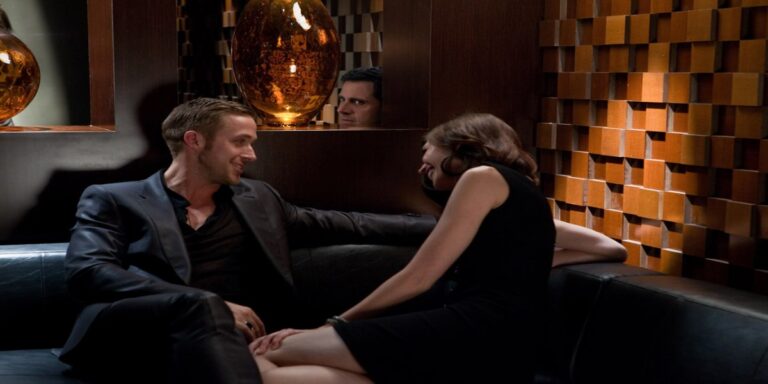 IMDb  – 7.4
Genre – Romance | Drama | Comedy
The American dream is being lived by Cal Weaver (Steve Carell). He has an excellent job, a lovely home, wonderful kids, and a stunning wife named Emily (Julianne Moore). Nevertheless, when Cal finds out that Emily has been unfaithful and wants a divorce, his seemingly ideal existence begins to fall apart. Cal, who is over 40 and recently single, is lost in the erratic world of dating. Cal is taken under the wing by self-styled player Jacob Palmer (Ryan Gosling), who shows him the ropes on how to score with the ladies.
This is a movie that not only portrays the struggle of people whose life fell apart at once but only gives the audience time to cheer and get mixed into the movie completely. This is one of the best works of Steve Carell.
IMDb –   7.4
Genre – Drama | Romance
In a nursing home, a resident named Duke (James Garner) tells a love story to an elderly woman with senile dementia and memory loss (Gena Rowlands). Rich 17-year-old Allie Hamilton (Rachel McAdams) is on summer vacation in Seabrook in the late 1930s. At a carnival, local laborer Noah Calhoun (Ryan Gosling) meets Allie, and the two quickly develop feelings for one another. One day, Noah takes Allie to a historic home he's always wanted to buy and restore. They try to make out, but their friend interrupts them. Allie's parents move to New York with her despite their disapproval of their relationship because Noah is from a different social class. Allie's mother Anne Hamilton (Joan Allen) does not deliver the 365 letters Noah writes to her, one every day for a year. When the United States enlists in World War II three years later, Noah and his best friend Fin (Kevin Connolly) join the military, while Allie works as an army nurse. In the hospital, she runs into James Marsden's hurt soldier, Lon Hammond. They reconnect after the war and go on dates before Lon, a wealthy and attractive man, pops the question.
Many people want to purchase the old house that Noah purchases and fixes. Allie is conflicted between her first love and her commitment to Lon when she unintentionally comes upon a newspaper article with a picture of Noah and his home. As his daughters visit him in the nursing home, Duke interrupts the elderly woman's reading in the meantime.
All the boys I've loved before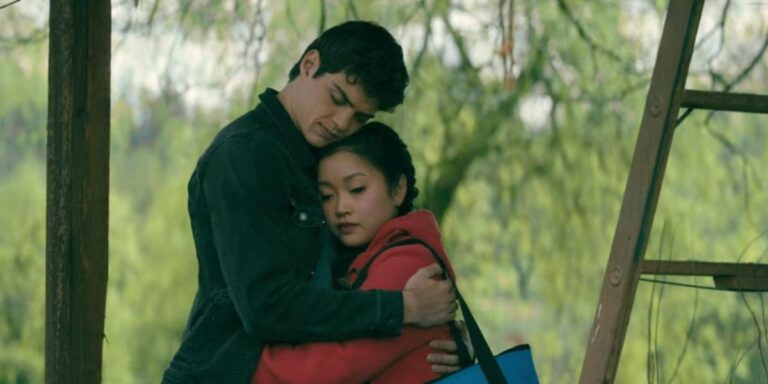 IMDb – 7.0
Genre – Comedy | Drama | Romance
For her own eyes only, Lara Jean Covey sends letters to each of her previous loves. Until the day when she sends all of her former loves love letters. Her life quickly becomes chaotic as each of her past loves comes face to face with her. She feels horrible as she never wanted to share her feelings with her past boyfriends and now, she has to gather the courage to face all of them one by one.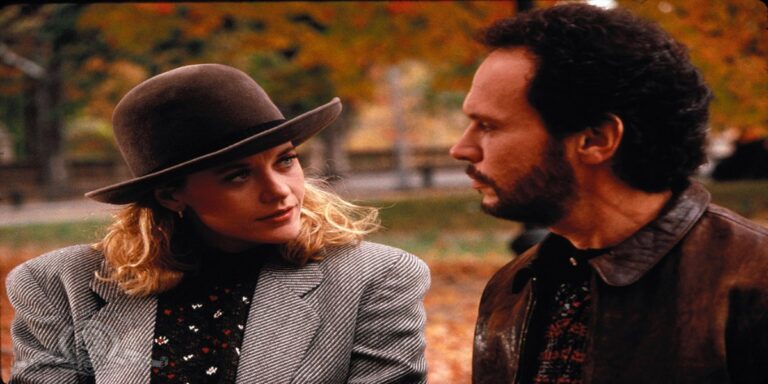 IMDb – 7.0
Genre – Romance | Drama | Comedy
After they both graduate from the University of Chicago, Sally offers Harry a ride to New York, where they eventually cross paths. The story cuts between their lives as they repeatedly run into each other while looking for love but failing. They eventually develop a deep friendship, and they both value having a friend of the other sex. However, they soon run into the issue of can a man and a woman be friends without sex getting in the way.
This is a classic masterpiece and one of the only romantics who still can tell and teach much about love and friendship in this modern world. It shows that sometimes we are just meant to be together while sometimes destiny tries to do things we do not like.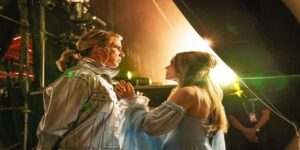 IMDb – 6.5
Genre – Romance | Musical
I didn't go into Eurovision Song Contest: The Story of Fire Saga expecting it to be one of the most moving and swoon-worthy films of the year, but Rachel McAdams is a force to be reckoned with. The goofy-yet-poignant Netflix Original comedy, in which the Mean Girls and Game Night star co-stars with Will Ferrell as a pair of Icelandic singers with dreams of winning the Eurovision Song Contest, further establishes her status as one of the most underappreciated comedic actors of her generation. Although there are times when it's laugh-out-loud humorous, the biggest surprises are the incredibly catchy original songs and the unexpected sensitivity that may leave you with a tear in your eye and warmth in your heart in between the chuckles.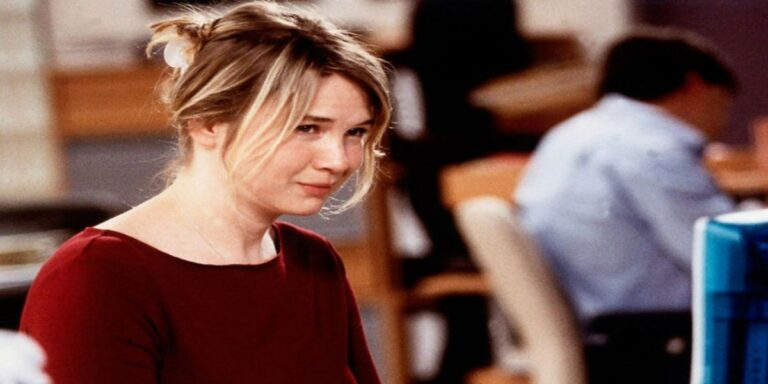 IMDb  – 6.8
Genre –  Comedy | Drama | Romance
Renée Zellweger plays Bridget Jones, a typical woman battling her age, weight, career, lack of a man, and numerous flaws. Bridget resolves to take charge of her life as part of her New Year's resolution, and she begins by maintaining a diary in which she will always be completely honest. When her endearing but dishonest boss shows interest in the eccentric Miss Jones, the fireworks start. Bridget's group of slightly odd friends and a disgruntled acquaintance, whom Bridget can't help but run into and find quietly attractive, are added to the mix.
IMDb  – 6.7
Genre  – Animation | Fantasy | Romance | Drama
A strange second-year junior high girl named Miyo Sasaki develops feelings for her classmate Kento Hinode. Muge makes daily attempts to get Kento to notice her but in vain. Muge nevertheless keeps after Kento despite possessing a secret she can't reveal to anyone. Muge finds a magic mask that she can use to change into a cat, but if she uses it often, there's a chance she'll never return to being human.
Even this absurd concept, by directors Junichi Sato and Tomotaka Shibayama's A Whisker Away, produces beauty and a tender romance. The anime is skilfully guided through some emotional loops by Mari Okada's writing, which also takes it through some crinkly toy tunnels. Ultimately, the ludicrous premise of the anime—which features a group of angry, depressed middle schoolers—is grounded in emotional honesty. A little extra-terrestrial magic from Miyazaki's canon (a fat cat that deals faces and an entire unseen cat world) blends well with some open explorations of the protagonists' mental health problems (not quite as deeply and darkly as Neon Genesis Evangelion, but with a similarly stylish flair).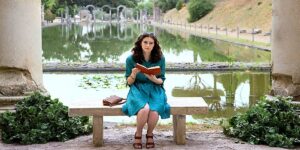 IMDb  – 5.1
Genre – Romance | Comedy | Drama
Although Lina is spending the summer in Tuscany, she is not in the mood for the country's well-known weather and picturesque surroundings. She's only there because her mother wanted her to see her father before she passed away. What kind of father, though, disappears for sixteen years? Lina only wants to return home. She is then given a journal that her mother had written in while she was living in Italy. Suddenly, Lina is finding a magical world full of art, hidden bakeries, and undiscovered relationships. A world that motivates her to follow in her mother's footsteps and uncover a mystery that has been kept for far too long, together with the attractive Ren. It's a secret that will change everything she knew about her mother, her father, and even herself.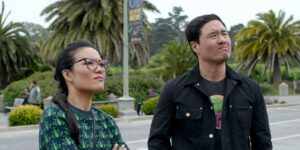 IMDb  – 6.8
Genre – Comedy | Romance
Childhood friends Sasha and Marcus have a falling out and don't speak for 15 years. But when Sasha, now a celebrity chef in Los Angeles, returns to her hometown of San Francisco to open a new restaurant, she runs into her old pal–a happily-complacent musician still living at home and working for his dad. Though the two are reluctant to reconnect, they soon find the old sparks–and maybe some new ones?
The actors portray childhood pals who drift apart following a disastrous teen relationship. After his mother's sad death, Marcus continues to live at home and work for his father's blue-collar company while Wong's Sasha rises to fame as a chef. Sure, they may all learn from one another, but Always Be My Maybe also explores the difficulties that arise when two people with separate lives decide to be together and try to figure out how to make it work. Importantly, part of it is Marcus and Sasha supporting one another in their professional endeavors rather than making compromises and putting aside their interests in order to be together.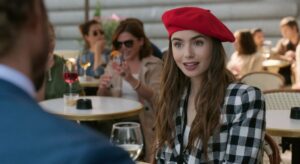 IMDb  – 6.8
Genre – Romance | Comedy
When her employer purchases a French luxury marketing firm, Emily, a driven twenty-something marketing professional from Chicago, unintentionally obtains her dream job in Paris. She is given the responsibility of updating the company's social media strategy. As she juggles winning over her work colleagues, establishing friends, and navigating new romances, Emily's new existence in Paris is full of exhilarating thrills and unexpected problems.
Subscribe to our newsletter