Best Action movies on Netflix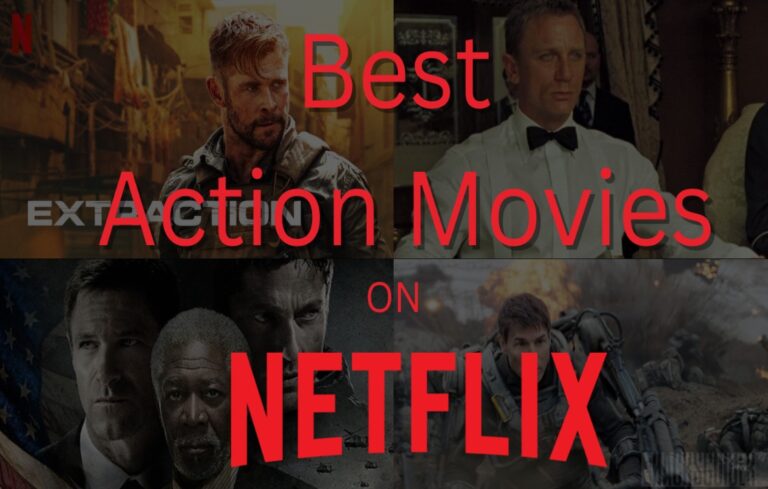 Looking for an action-packed movie on Netflix? Well, we are here to help you save time. This is the list of best action movies on Netflix right now. Action movies are not just violent movie but a movie that rushes adrenal into our streams and we can say yeah, I felt that movie.
So, enjoy the movies, and please comment below which one you liked the most.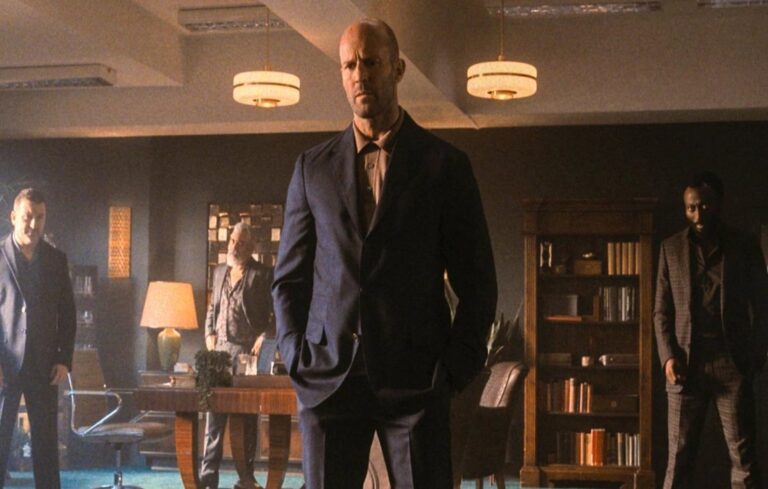 IMDb  – 7.1
Genre -Action | Crime | Thriller
Mysterious and wild-eyed, a new security guard for a cash truck surprises his co-workers when he unleashes precision skills during a heist. The crew is left wondering who he is and where he came from. Soon, the marksman's ultimate motive becomes clear as he takes dramatic and irrevocable steps to settle a score.
Jason Statham played a character that suits his overall personality and give one of the best performances of his life. While the movie does indicate that there is a reason for H (Jason Statham) to join the security company, we find it a lot after, and till then, the mystery continues to grow.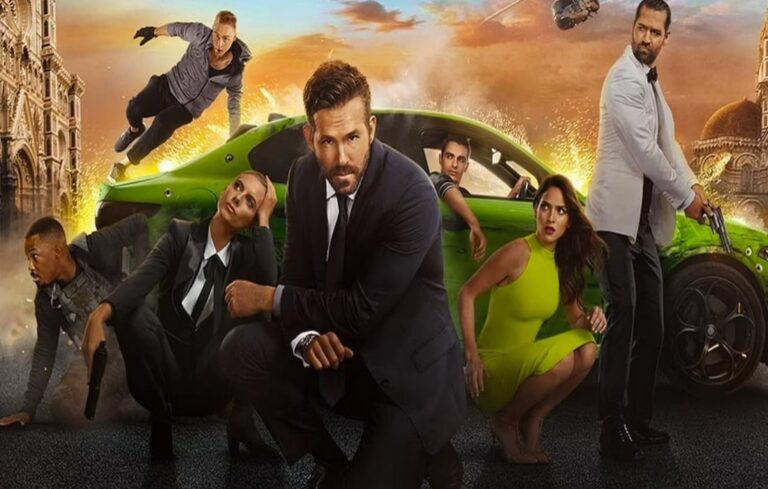 IMDb –   6.1
Genre –  Action | Thriller
Perhaps Michael Bay's most insane movie is 6 Underground. That is a significant claim. Is anyone who saw the Transformers and Bad Boys movies and thought Michael Bay could take things further? Netflix apparently did. Although the premise of this international action movie is nearly incomprehensible, nobody watches a Michael Bay movie for the story. When it comes to providing maximal "Bayhem," 6 Underground excels. Paul Wernick and Rheet Reese, the screenwriters of Deadpool, came up with some incredibly absurd one-liners for Ryan Reynolds to utter among the action. What's the best thing about dying? It's the ability to combat the evil that resides on our planet. Unidentified members of "6 Underground" have decided to alter the future.
The team is brought together by an enigmatic leader code-named 'One', whose sole mission is to ensure that he and his teammates will have their actions remembered.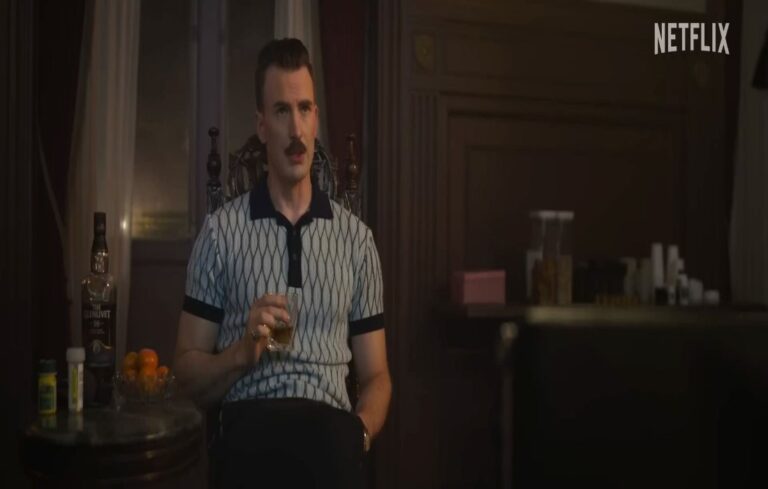 IMDb – 6.5
Genre – Action | Thriller
The Gray Man, one of the most expensive Netflix movies ever created with a $200 million budget, is evident in its A-list cast, international set pieces, and quick-paced action scenes. Ryan Gosling and Ana de Armas play CIA black ops assassins Six and Dani, who are being sought after by psychotic former CIA operative Lloyd Hansen in the film (Chris Evans). The Gray Man has everything you might expect from a movie of this type, including the discovery of murky agency secrets and frightening hostage situations.
Six, a highly-skilled assassin in the deep-cover Sierra program of the CIA, is the agency's best merchant of death. However, a mission goes bad and now Six is on the run from the CIA with sociopathic former agent Lloyd Hansen hot on his trail. Aided by agent Dani Miranda and handler Donald Fitzroy, Six must be his most ruthless to avoid Hansen, who will stop at nothing to bring Six down.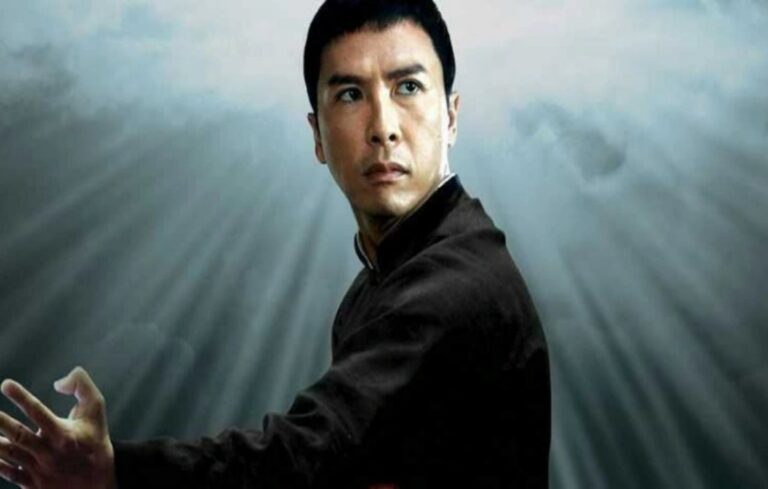 IMDb – 8.0
Genre – Action | Biography | Drama
If you are an action movie fan, then there is a high chance that you had probably already seen this movie. Donnie Yen portrays the famed Wing Chun master Ip Man in this 2008 classic of martial arts. Ip Man later taught Bruce Lee. Ip Man, a rich martial artist living the good life, has his life turned upside down when the Japanese invade his hometown during the war.
Ip Man appears to be a chance to see one of the greatest martial artists currently active portray one of the most famous Kung Fu masters of all time, and it certainly delivers on the fight scenes that go along with that premise, including an instantly recognizable Wing Chun vs. Black Belts set-pie.
Olympus has Fallen (2013)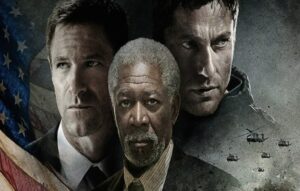 IMDb – 6.5
Genre – Action | Thriller
Former Presidential Secret Service Agent Mike Banning finds himself imprisoned within the White House (Secret Service Code: "Olympus") when it is taken over by a terrorist leader and the President is abducted. Our national security team is compelled to rely on Banning's insider information as they hurry to react in order to seize the White House, save the President, and stop a worsening of the crisis.
Gerard Butler plays an utter head-stabber force who is stuck in the White House during a terrorist attack and sets out to defend the president from the evil intruders in the brutal, at times plain ugly, and mean-spirited action film Olympus Has Fallen. Olympus Has Fallen is the type of hard-R action movie we don't see very often these days. Director Antoine Fuqua takes great pleasure in the excesses, creating one of the most extravagant examples of the "stuck with terrorists" subgenre that takes inspiration from Die Hard.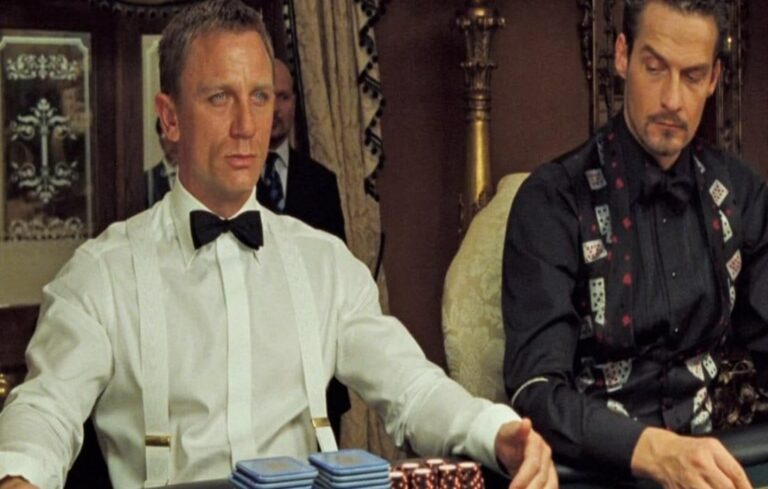 IMDb  – 8.0
Genre – Action | Thriller
Daniel Craig's James Bond embarks on his first operation as a 00. Le Chiffre (Mads Mikkelsen) is a financier for terrorists all around the world. In order to stay safe in the terrorist market, he is playing poker in Montenegro, where he must recover his losses. Bond and Vesper Lynd are sent to this game by "M," the head of MI6 (Dame Judi Dench), in order to stop Le Chiffre from winning. Bond enters the most significant poker game of his already risky career with the aid of Felix Leiter (Jeffrey Wright), Rene Mathis (Giancarlo Giannini), and Vesper pose as his partner. Will Bond and Vesper Lynd be safe even if Le Chiffre is defeated?
James Bond is reintroduced in the film as a fresh 00 agent who is still obtaining his license to kill, relaunching the series. Bond is charged with defeating the terrorist banker Le Chiffre in a high-stakes poker game as one of his very first assignments. Along the process, he develops feelings for the attractive Vesper Lynd, which has unanticipated results. The overarching narrative is introduced in Casino Royale and continues through all of Craig's Bond films before ending in No Time to Die. The film is a wonderful encapsulation of the Daniel Craig period because it combines action and intrigue with just the right amount of gritty.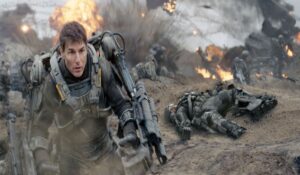 IMDb  – 7.9
Genre  – Action | Adventure | Sci-fi
Unstoppable by any military force on the planet, an alien race has attacked the Earth with a relentless assault. When Major William Cage (Cruise) is abruptly placed into what essentially amounts to a suicide mission, he is an officer who has never experienced a day of combat. After being killed in a matter of minutes, Cage is now mysteriously trapped in a time loop, where he must repeatedly engage in terrible battles while also dying. However, Cage and Special Forces soldier Rita Vrataski can confront the foes with increased skill in each encounter (Blunt). And with every confrontation they have with the aliens, Cage and Vrataski move closer to winning the battle!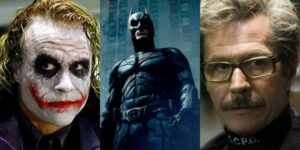 IMDb  – 9.o
Genre – Action | Crime | Drama | Thriller
Within a year of the events of Batman Begins (2005), Harvey Dent, the new district attorney, and Batman successfully start rounding up the criminals who plague Gotham City. However, pandemonium is soon reignited when a sinister criminal mastermind known only as "The Joker" shows up in Gotham. In order to defeat The Joker, Batman is forced to "confront everything he believes" and advance his technology. His battle with The Joker also becomes intensely personal. Between Bruce Wayne, Dent, and Rachel Dawes, a love triangle forms. This is one of the movies in which the hero may have won the hearts but the villain won the minds of the audience.
Hell or High Water (2016)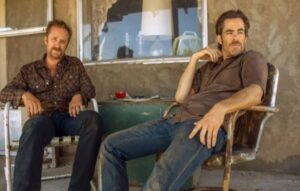 IMDb  – 7.6
Genre – Crime | Action | Thriller
After his mother passed away, Toby Howard, an unemployed oil and gas worker, is losing his ranch in Texas to the Texas Midlands Bank. Toby's wife, who cohabitates with their two sons, filed for divorce. When his brother Tanner Howard is let out of jail, the two of them band together to rob the Texas Midlands Bank in order to obtain the funds necessary to pay off the loan and allow Toby to give his sons real estate. Alberto Parker, a Native American descendant, and Marcus Hamilton, a Texas Ranger who is close to retiring, attempt to predict the thieves' next move.
IMDb  – 6.7
Genre – Action | Thriller
A young boy is used as a pawn in a conflict between prominent drug lords in the criminal underworld of weapons dealers and traffickers. His rescue requires the unmatched expertise of a mercenary named Tyler Rake, but Rake is a shattered man with little to lose and harbors a death wish that makes an already dangerous assignment nearly impossible. He is trapped by kidnappers within one of the world's most impenetrable cities. He develops a close bond with the youngster and assumes his protective role along the way.
The action in this film is out of control, and Chris Hemsworth offers a strong performance as the lead while Hargrave plays with the camera in some really interesting ways. Extraction is a gritty, graphic game with a distinctive visual style that will undoubtedly make your heart race.
Subscribe to our newsletter