Best Comedy movies on Netflix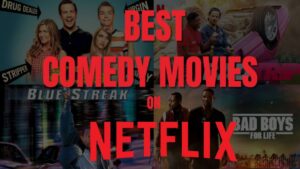 Comedy movies are not just movies but can also act as an anti-depressant or as a relaxer after a tiring day or week at the office. These fuel the imagination and make us lighten up. But not all comedy movies are worth laughing and why would you waste your precious time choosing a movie that could be well spent watching it?
 So, here's my list of best comedy movies on Netflix, I hope you like it. Please mention some movies from your mind in the comments if I forgot any. Enjoy: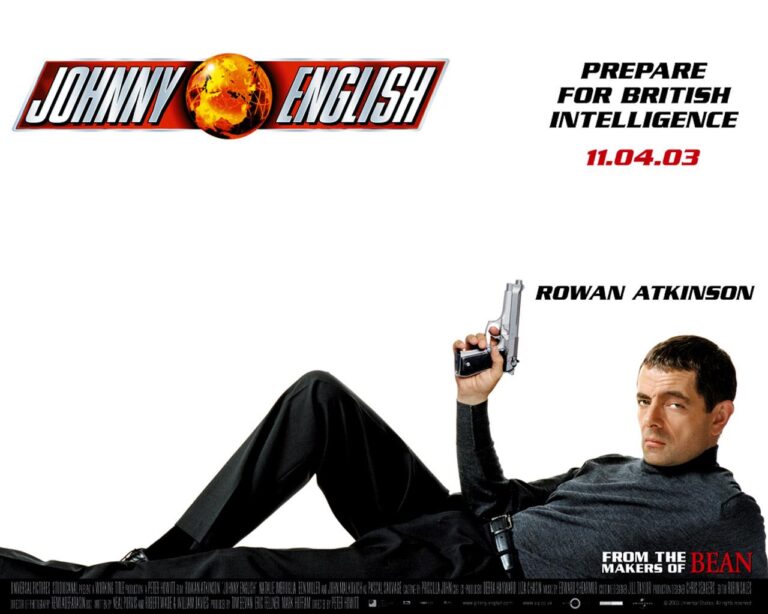 IMDb  – 6.3
Genre – Action | Comedy | Adventure
In order to prevent a bunch of international assassins from killing a world leader and causing anarchy, Johnny English, the accidental secret agent who doesn't know fear, and the most improbable intelligence officer in Her Majesty's Secret Service, must stop them. Since disappearing from the public eye, MI7's top spy has been developing his specialized abilities in a far-flung corner of Asia. The very unconventional spy, however, must be found when his agency superiors learn of an attempt on the Chinese Premier's life. Johnny English is once again in action because the world needs him. He has one chance at atonement, so he must use the most cutting-edge technology to expose a network of deceit that spans the K.G.B., C.I.A., and even MI7. Only a few days remain before a head-of-state gathering, so one guy must employ every strategy in his playbook to safeguard us all. Disaster might be an option, but a failure is never an option for Johnny English.
This is the level of work that we can only expect from Mr. Bean (Rowan Atkinson) and he has proved again why his fans believe he is irreplaceable.
IMDb –   6.4
Genre –  Comedy (Not for children)
Since the age of six, when his father was accidentally killed while hunting by 97 stray shots and a hand grenade, Gen. Aladeen (Sacha Baron Cohen) has ruled the oil-rich nation of Wadiya in North Africa. Tamir, Aladeen's uncle, and most trusted advisor persuades Aladeen to travel to New York after yet another body double is killed during an assassination attempt. Tamir is played by Ben Kingsley. Unfortunately, the exiled Wadiyans who wish to see their nation freed from Aladeen's dictatorial reign do not treat him well.
This movie may be less funny or uncomfortable for people who do not find racial and stereotypical jokes funny. For the rest of everyone, this movie contains a load of comedy and it contains scenes not suitable for kids.
IMDb – 7.0
Genre – Comedy |Crime |Drama
Jason Sudeikis' character, David, a part-time pot dealer, discovers the hard way that no good deed goes unpunished when, while attempting to assist several teenagers, he is attacked by thugs and forced to forfeit his money and stash. Now that David owes his supplier a significant amount of money, he needs to pick up his most recent shipment in Mexico in order to clear the bill. Dave comes up with a failsafe method to carry out his mission: he puts a fake family into a large RV and travels south of the border for a crazy weekend that will undoubtedly end in disaster.
The movie can be watched with family and the comedy turnouts in the movie will lighten you up.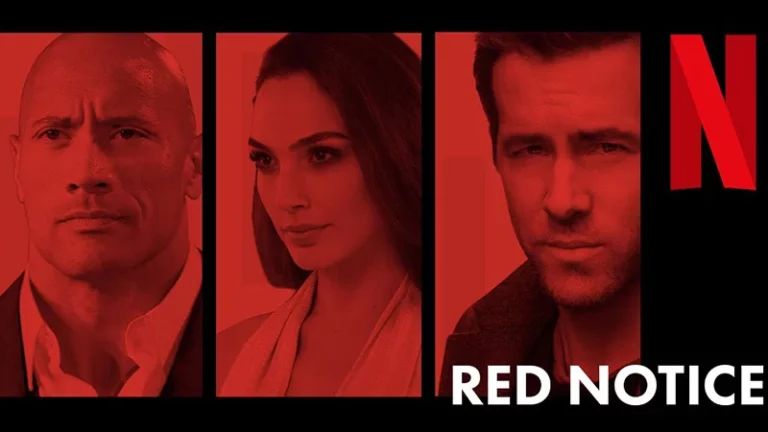 IMDb – 6.3
Genre – Action |Comedy |Thriller
John Hartley, the FBI's finest profiler, is on the case when an Interpol Red Notice, the highest-level warrant to find and apprehend the world's most wanted individuals, is issued. In the course of his extensive search, he is compelled to team up with Nolan Booth (Ryan Reynolds), the most accomplished art thief in the world, in a daring robbery in order to apprehend "The Bishop," the most sought art thief in the world (Gal Gadot). The three are thrust into a high-flying adventure that takes them across the dance floor, across the globe, inside a secret prison, into the jungle, and, worst of all for them, perpetually in each other's company.
You can be sure that it also features a few significant twists that increase the interest level of both the comedy and the action.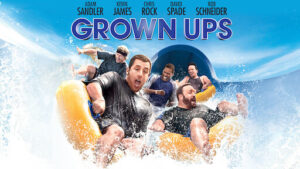 IMDb – 5.9
Genre – Comedy
A CYO basketball championship is won in 1978 by five 12-year-olds. For their coach's burial and a weekend at a lakeside home where they used to party, they come together with their families thirty years later. Each individual is currently an adult with issues and difficulties: Marcus is by himself and abuses alcohol. Rob is usually madly in love—until he turns on his subsequent ex-wife. He has three daughters whom he rarely sees. Eric is jobless and overweight. Kurt is a homemaker who gets henpecked by his wife and mother-in-law. Lenny is a wealthy Hollywood agent who is married to a fashion designer and has three children. His two sons are spoiled and don't appreciate their good fortune. Can the outdoors help these adults regain their connections, or is there going to be chaos?
Grown Ups starring Adam Sandler and Salma Hayek also is what we can call a movie that's in the middle of an adventure comedy and a teen comedy.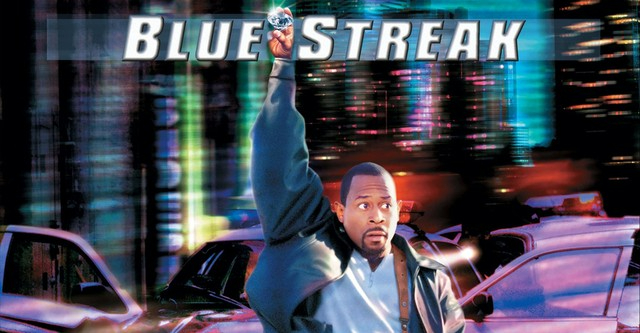 IMDb  – 6.3
Genre – Action | Comedy | Crime | Thriller
Thief Miles (Martin Lawrence) hides a diamond at a construction site when a theft goes bad before being apprehended. Miles discovers that the location of his treasure is now a police station when he returns there after serving a two-year sentence. Miles tries to rescue the jewel while stopping an escaped criminal by disguising himself as a freshly transferred officer to enter the building. Rizzo (Graham Beckel), his superior, is impressed by his rapid thinking and pairs him up with the clumsy detective Casey (Luke Wilson).
This comic crime caper starring Martin Lawrence was No. 1 at the box office on its opening weekend. The movie can be called a classic comedy but it can still make every child to adult burst into laughing.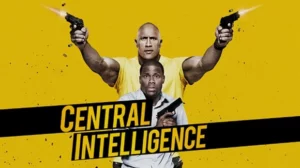 IMDb  – 6.3
Genre  – Action | Comedy | Crime
In high school, Calvin Joyner was selected as the student most likely to succeed. He becomes an accountant 20 years later. He makes an effort to get in touch with his former classmates as his high school reunion draws near. Bob Stone then gets in touch with him. He claims that in school, he went by the name Robbie Weirdicht. Calvin recalls being teased; in fact, he left school as a result of a particularly cruel joke. When they finally do meet, Calvin is taken aback by how much he has changed. Bob requests Calvin's assistance. When he answers positively, a group of men
suddenly barge into his house. The head of the CIA is seeking for Stone and claims he is a rogue agent. When they fail to locate Bob, they depart. Later, he approaches Calvin and informs him that he is not a rogue agent but rather is searching for the Black Badger, a person who is attempting to sell knowledge that, in the wrong hands, may have fatal consequences. To stop him, he needs Calvin's assistance. Calvin is unsure of whom to believe.
You can imagine what a movie would turn out if Dwayne Johnson and Kevin Hart comes together. This movie will keep up with the expectations and will definitely be worth your time.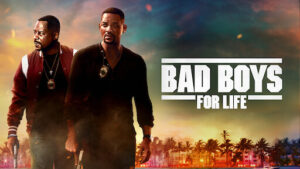 IMDb  – 6.5
Genre – Action | Comedy | Crime | Thriller
A Mexican drug lord's wife and son go on a murderous rampage to avenge everyone who was involved in his conviction and incarceration, including Miami Detective Mike Lowrey. When Mike suffers a wound, he works with partner Marcus Burnett and AMMO, a specialized tactical unit, to find the offenders. But if they want to defeat the dangerous cartel that threatens their lives, the old-school, wisecracking cops will have to quickly learn to get along with their new elite peers.
I would recommend watching Parts 1 & 2 not just so you know some references, but also as they are also hell funny and you should not miss them.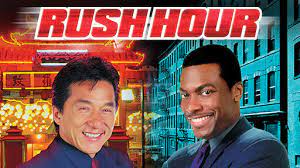 IMDb  – 7.0
Genre – Action | Comedy | Crime | Thriller
Two police officers named Detective Inspector Lee, a Hong Kong detective, and Detective James Carter FBI, a big-mouthed, work-alone Los Angeles cop, who come from opposite cultures, discover they have one thing in common: they can't stand one another. Cultures clash and tempers boil as a result. They must work together to apprehend the culprits and save Soo Yung, an eleven-year-old Chinese girl who is the daughter of the Chinese consul, as time is running out.
There are two more parts of the movie and they are also full of comedy but the first one is a classic comedy and out of all 3, it's the best one.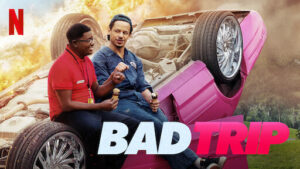 IMDb  – 6.5
Genre – Comedy
The wild exploits of two friends who are stuck in a rut and decide to take a cross-country road trip to New York City are followed in this hybrid of a scripted buddy comedy road movie and a real hidden camera prank program. The plot sets up shocking real-world practical jokes.
This movie is a wild comedy that takes the imagination and pranks to the other level. Being portrayed as to be shot on hidden cameras, this movie is a shot of comedy that refuels the audience.
Subscribe to our newsletter