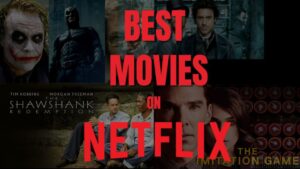 In the world of Netflix where you have many classics masterpiece and yet new gems joining the list, it can be exhausting to decide, which movie to watch. As said time is money, so we can't waste any by watching a moderate movie or to take time for deciding which movie to watch.
Listing the best movies on Netflix is not easy or I can say opinionated at least. Everyone has different tastes and likes. So, what does this list contains? This list contains movies on every Genre type we could pick and if you want to go to any selected list, click on the link. Also, this list contains movies so if you want to see shows or series click here.  
So, these are our top picks in all genres with their IMDb ratings mentioned. Some of these are already famous while there are also some hidden jewels, we tried to find them for you. So, enjoy: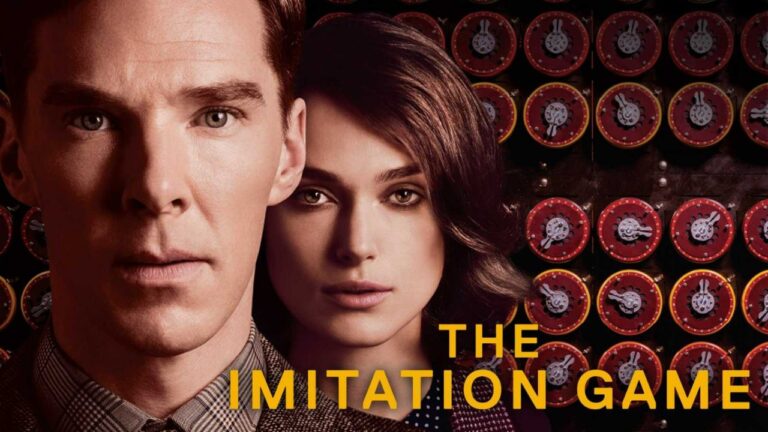 The Imitation Game, one of the most lauded movies of 2014, has virtually vanished into obscurity since its release. It's a shame because the movie is really quite good. The Imitation Game paints a picture of Alan Turing's life and times as one of the most accomplished scientists of his era. The film, which stars Benedict Cumberbatch as Turing, explains how the British government hired the mathematician and computer scientist to decipher the German Enigma code during World War II.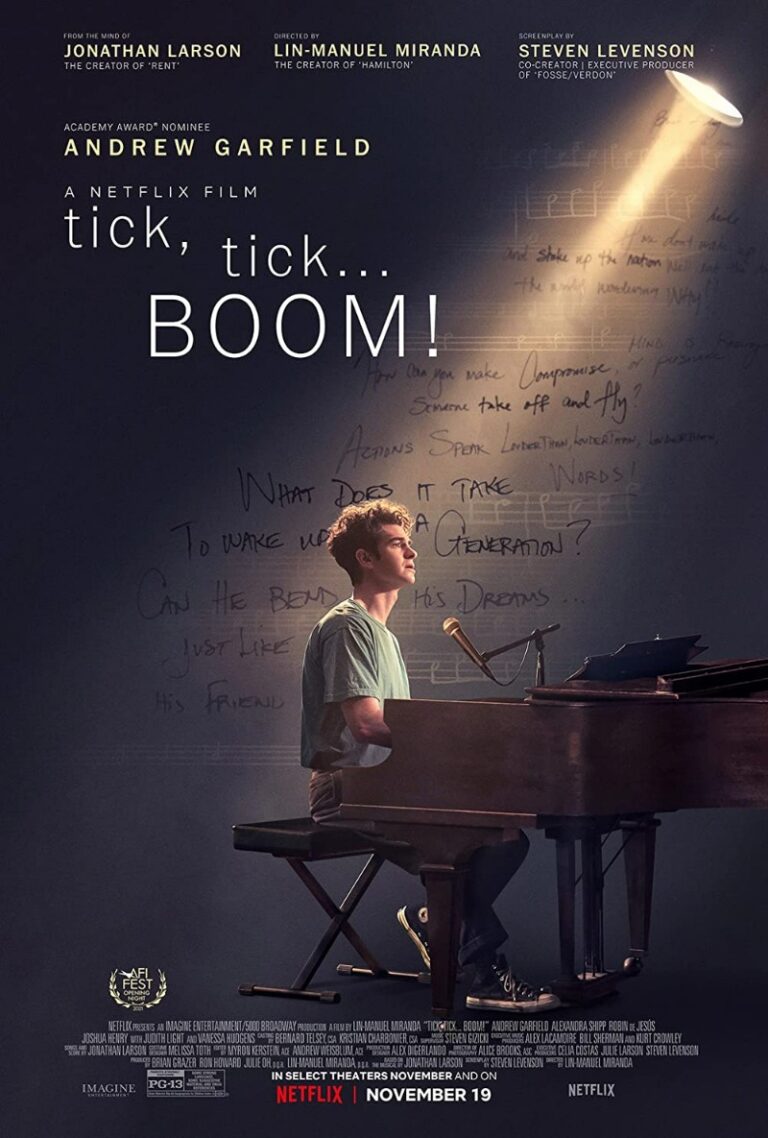 IMDb –   7.5
Genre –  Biography Drama Musical
The movie follows Jon (Andrew Garfield), a young theatrical composer who, in 1990, is creating what he hopes would be the next great American musical while waiting tables at a cafe in New York City. Days before he is scheduled to perform his work in a performance that could make or break him, Jon is under pressure from all sides: from his girlfriend Susan, who hopes to pursue her art outside of New York City; from his friend Michael, who has abandoned his dream in favor of a life of financial security; and from the artistic community, which is being decimated by the AIDS epidemic. As the seconds pass, Jon finds himself at a crossroads and must consider the universal dilemma of what to do with the remaining time.
IMDb  – 8.6
Genre – Adventure Drama Sci-Fi
This is one of the many masterpieces of Nolan, featuring Matthew McConaughey and Anne Hathaway. Future calamities, famines, and droughts have plagued Earth. Interstellar travel is the sole means of ensuring the existence of humanity. A group of astronauts can go to a planet that has never been explored by humans before thanks to a recently found wormhole in the outer limits of our solar system. This planet might have the proper conditions for supporting human life.
IMDb  – 9.0
Genre – Action |Crime |Drama |Thriller
Within a year of the events of Batman Begins (2005), Harvey Dent, the new district attorney, and Batman successfully start rounding up the criminals who plague Gotham City. However, pandemonium is soon reignited when a sinister criminal mastermind known only as "The Joker" shows up in Gotham. In order to defeat The Joker, Batman is forced to "confront everything he believes" and advance his technology. His battle with The Joker also becomes intensely personal. Between Bruce Wayne, Dent, and Rachel Dawes, a love triangle forms. This is one of the movies in which the hero may have won the hearts but the villain won the minds of the audience.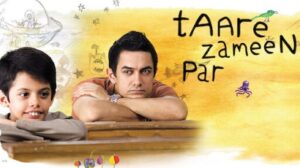 IMDb  – 8.4
Genre – Drama | Family | Motivation
Ishaan Awasthi, an eight-year-old boy, lives in a world full of wonders that grownups, who are far more concerned with things like homework, grades, and neatness, don't seem to understand or value. Ishaan also struggles in class to do things correctly. He is sent to a boarding school to "be disciplined" when he gets into more trouble than his parents can handle. At his new school, nothing has changed, and Ishaan now has to deal with the additional trauma of being away from his family.
Then a brand-new art teacher Ram suddenly appears one day and spreads happiness and positivity among the kids. He asks them to think, fantasize, and imagine, breaking every rule of "how things are done," and all the kids enthusiastically participate—all but Ishaan. Ishaan is clearly unhappy, and Ram quickly sees this. He then sets out to find out why. He ultimately assists Ishaan in finding himself by giving him time, compassion, and care.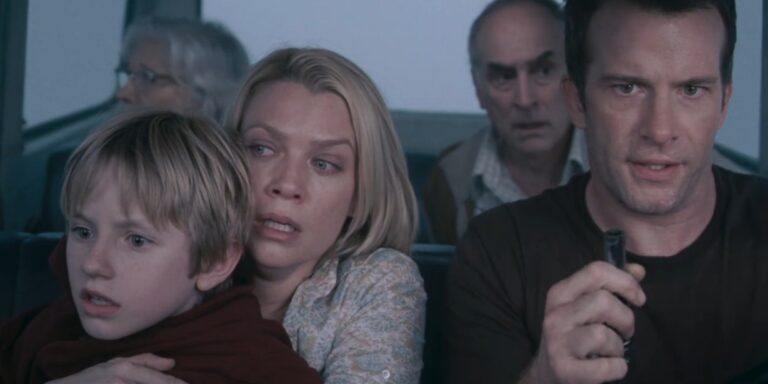 IMDb  – 7.1
Genre – Horror | Sci-Fi | Thriller
The Drayton family, consisting of David, Steff, and Billy, resides in a tiny Maine town. One night, a violent storm damages their house as it passes across the neighborhood. The next morning there is a peculiar mist with the storm. When David, Billy, and their neighbor Brent Norton venture into town, they get up cooped up in a grocery shop along with several other individuals. There they learn that the mist holds something dreadful and hostile to people.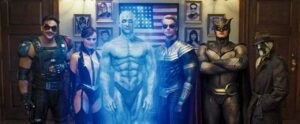 IMDb  – 7.6
Genre – Action | Drama | Mystery | Sci-Fi
This movie can also be called the hidden gem of DC which did not get much popularity but is absolutely worth watching. In a parallel universe, the year is 1985. The Comedian, Dr. Manhattan, Nite Owl II, Ozymandias, Rorschach, and Silk Spectre II make up the dispersed group of masked superheroes known as The Watchmen. They are modeled after the Minutemen, masked superheroes from a generation earlier, most of whom have died or are suffering from the effects of life. Both groups are represented by the comedian. Nixon has now prohibited masks, leading to the Watchmen disbanding and retiring, with the majority concealing their Watchmen background behind their human identities. Nixon's actions led to the west winning the Vietnam War, which in turn retained Richard Nixon in the White House. When Blake, a Watchmen is murdered, Rorschach, as the only one still on the streets, believes the murderer is out to kill all the Watchmen, despite any number of people wanting to kill the Comedian for being a misogynist. But a whole bigger twist awaits.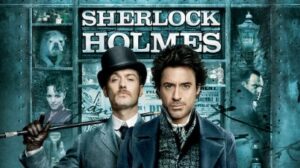 IMDb  – 7.6
Genre – Mystery | Action | Adventure
Sherlock Holmes and his sidekick Dr. Watson can wrap up yet another successful investigation after finally apprehending serial killer and occult "sorcerer" Lord Blackwood. However, Holmes is forced to resume the search when Blackwood reappears from the dead and starts killing again. The fearless detective must decipher the evidence that will lead him into a convoluted web of murder, treachery, and black magic – and the fatal embrace of temptress Irene Adler. He must contend with his partner's new fiancée and the dim-witted head of Scotland Yard.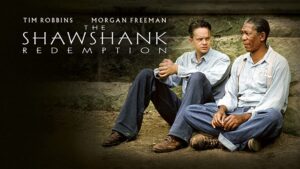 IMDb  – 9.3
Genre – Drama
The story follows the trials and tribulations of a formerly successful banker who was imprisoned in the bleak Shawshank Prison after being judged guilty of a crime he did not commit. The movie shows the man's singular approach to coping with his new, horrible life; along the way, he makes friends with several other prisoners, most notably an experienced long-term prisoner named Red. He struggles for his survival in prison even after being innocent and tries to escape from prison. This is one of the highest-rated movies on IMDb.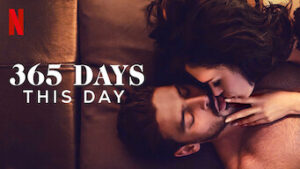 IMDb  – 3.3
Genre – Drama | Romance
After his father is murdered, Massimo Torricelli, the dashing young boss of a Sicilian Mafia family, is forced to take over. In a posh hotel in Warsaw, Laura oversees sales. Despite having a lucrative career, she lacks passion in her personal life. She is making one final attempt to keep her marriage. She travels to Sicily with several of her pals and her idiot lover Martin. She doesn't anticipate that Massimo, the island's most dangerous guy, will stand in her way, abduct her, keep her captive, and give her a year to fall in love with him.
Subscribe to our newsletter