Best Horror movies on Netflix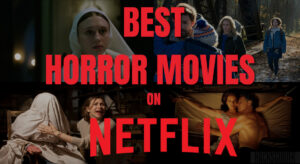 Nowadays horror movies have become a joke as the movie is everything except scary. Now we have many options in the horror genre but if we are looking for a good horror movie, we have to struggle to find it.
But you don't have to worry as we here at Hacksguider are at your service. We have prepared a list of the best horror movies on Netflix and we hope it saves you time. Please don't forget to share your views in the comments. Enjoy: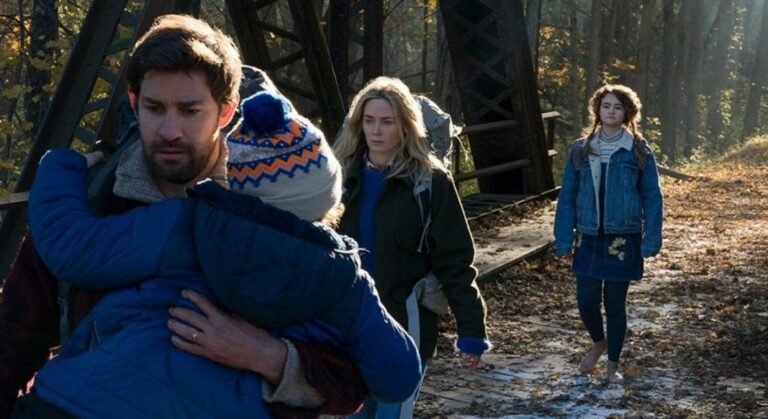 IMDb  – 7.5
Genre – Horror | Sci-fi
The Abbotts are fighting for their lives in the barren urban jungle of New York City, a death trap marked by a new era of complete quiet, on a shattered Earth overrun by unstoppable predators of suspected extra-terrestrial origin. Indeed, even the smallest sounds can be fatal since this new breed of the intruder is drawn to noise. However, the tenacious Abbott family is still standing strong even though it has now been a year since the first reports of the terrifying beasts. Learning the fundamentals of survival in this subdued dystopia is essential. The Abbotts must remain silent now more than ever.
This is not another zombie movie as this movie shares the fear from the screen with the audience. You can get chills from this movie and try to make noise as the movie is very quiet as the name suggests.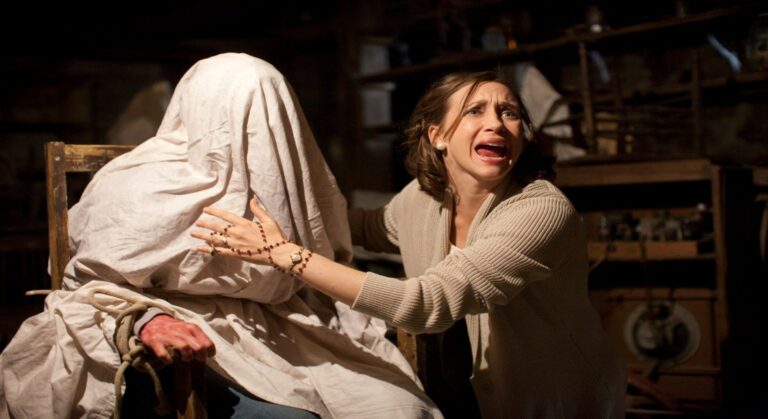 IMDb –   6.4
Genre –  Horror | Mystery | Thriller
When Carolyn and Roger Perron relocate their family to a run-down farmhouse in Rhode Island in 1971, weird occurrences quickly begin to occur there, intensifying in increasingly terrifying nightmares. Carolyn requests help from renowned paranormal researchers Ed and Lorraine Warren to investigate the house out of desperation. What the Warrens find is a region rife with a demonic poltergeist that is now following the Perron family around wherever they go. The Warrens will need to use all of their abilities and spiritual fortitude to battle this ethereal threat that threatens to obliterate everyone involved in order to stop this evil.
The conjuring is also described to be based on a real incident which makes the movie even scarier and the direction of the movie can make you chills.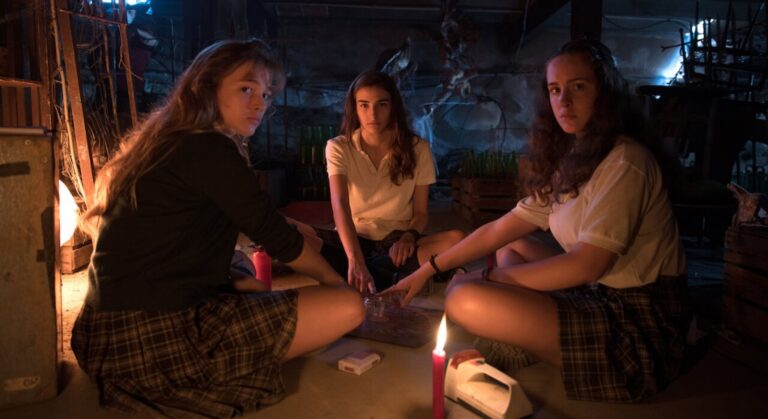 IMDb – 6.2
Genre – Horror
Spain, June 1991, Madrid Verónica, a teenage girl who recently lost her father, must take care of her three siblings, the twin girls Luca and Irene, as well as the youngest Antoñito, while her mother works all day in a bar. Verónica decides to play Ouija with her pals Rosa and Diana while every one of her classmates and teachers is watching a total solar eclipse on the school's rooftop. She is still grieving the loss of her father. The sisters attempt to communicate with their newly deceased family members when they are all by themselves in the cellar, but something goes wrong and Verónica suffers a setback.
Verónica began to sense a weird presence inside the house and disguised what had transpired from her mother out of concern for her brothers' safety. Sister Narcissa, known to the kids as Sister Death, warned Verónica about the evil spirit that she is in contact with. As a result, Verónica searches for a way to end the contact with the ghost and save everyone. She experiences violent hallucinations and terrifying visions that turn the entire house into a nightmare where no one is safe.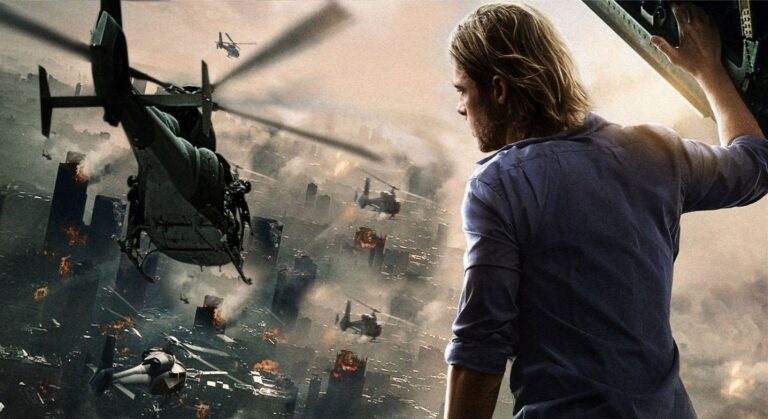 IMDb – 7.0
Genre – Action | Adventure | Horror
Former UN investigator Gerry Lane and his family appear to be leading happy lives. A mysterious disease that transforms entire human populations into ravaging, mindless zombies suddenly spread over the world. Lane is persuaded to embark on a mission to look into this disease after just about managing to escape the turmoil. In order to learn the answers before human civilization collapses, Lane must undertake a risky journey around the globe.
This movie is one of the best movies for people who like zombie movies. Brad Pitt played the role very beautifully and this movie surely won the hearts of the audience.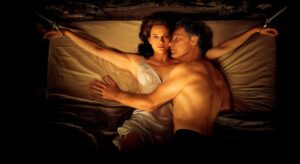 IMDb – 6.5
Genre – Horror | Drama | Thriller
Wife Jessie must face long-buried demons in her psyche, as well as those who may be hiding in the shadows of her ostensibly empty home when a game between a married couple in a lonely retreat abruptly turns into a terrifying battle for survival. The movie starts with a couple feeling they have lost their spark and so Gerald (husband) organizes a trip while thinking of a solution. Everything starts to go wrong when Gerald dies during foreplay leaving Jessie handcuffed to the bed. Now Jessie soon realizes she is in a life-or-death situation with no one except her hallucination and Gerald.
With his streak of successful horror films, Flanagan has shown himself to be one heck of an idea man, and making Gerald's Game work is his most remarkable achievement yet. This King adaptation is superb. It's a great psychological horror film that explores difficult subjects without pandering or taking advantage. It is a heartfelt work that has its priorities straight; it rejects toxic masculinity, the silence that is oppressive, and abusive cycles. It's a clear embrace of female power and is equally moving and intensely thrilling.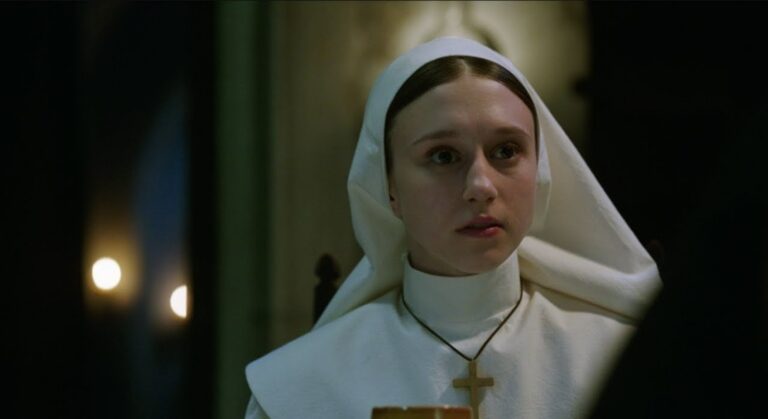 IMDb  – 5.3
Genre – Horror | Mystery |Thriller
The Vatican sends a priest with a troubled background and a novitiate who is about to take her final vows to investigate when a young nun at a cloistered abbey in Romania commits suicide. Together, they discover the evil secret of the order. They face a terrible force in the guise of the same demonic nun who originally horrified viewers in "The Conjuring 2," risking not only their lives but also their faith and very souls as the abbey turns into a horrifying fight between the living and the damned.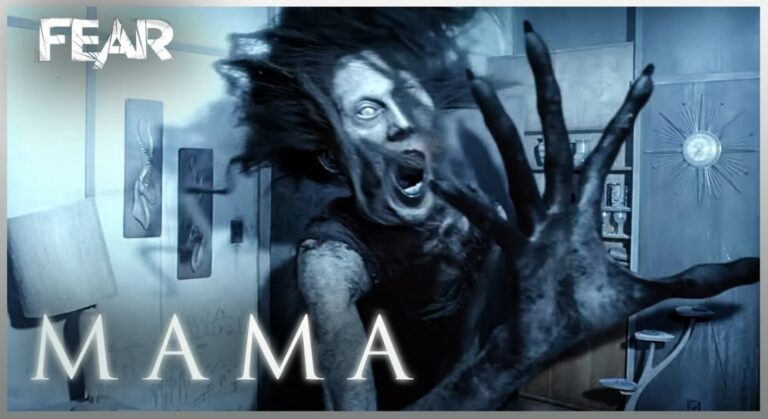 IMDb  – 6.2
Genre  – Horror | Thriller
After a financial collapse, Jeffrey Desange, the senior partner of an investment company, suffers a breakdown, kills several co-workers, including his estranged wife, and kidnaps his two young children, Victoria, and Lily. When they are discovered five years later, their uncle (their father's identical twin brother) and his girlfriend take them up. Soon, macabre occurrences lead the new defenders to believe that the girls have been possessed by Mama, a supernaturally malevolent power.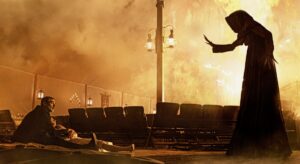 IMDb  – 5.1
Genre – Horror| Mystery | Drama
Alice, a young girl with hearing loss, mysteriously gains the ability to hear, speak, and heal the sick after what is allegedly a visitation from the Virgin Mary. A discredited journalist looking to resurrect his career travels to her little New England village to investigate as news spreads and people from near and far flock to witness her miracles. He starts to wonder if the horrific occurrences are the result of the Virgin Mary or something far more sinister when they start happening all around him.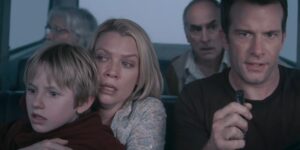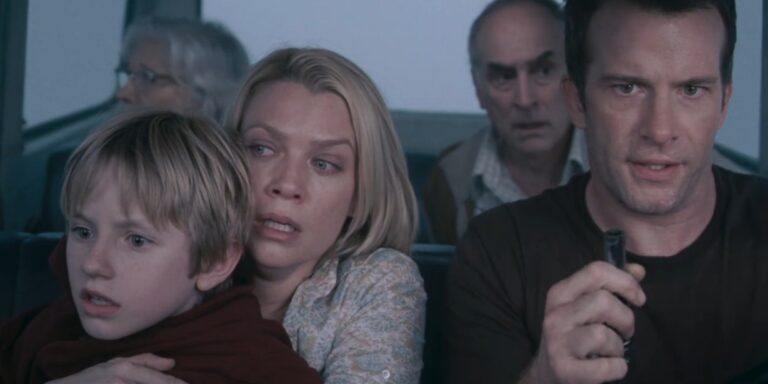 IMDb  – 7.1
Genre – Horror |Sci-Fi |Thriller
The Drayton family, consisting of David, Steff, and Billy, resides in a tiny Maine town. One night, a violent storm damages their house as it passes across the neighbourhood. The next morning there is a peculiar mist with the storm. When David, Billy, and their neighbour Brent Norton venture into town, they get up cooped up in a grocery shop along with several other individuals. There they learn that the mist holds something dreadful and hostile to people.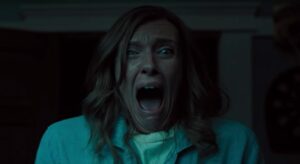 IMDb  – 7.3
Genre – Horror | Drama | Mystery | Thriller
Annie (Toni Collette), her husband Gabriel Byrne, her son Alex Wolff, and her daughter Milly Shapiro all experience grief after the death of Annie's mentally ill mother. The family tries a variety of coping mechanisms to deal with their sadness, including Annie and her daughter dabbling in paranormal activity. They individually start to encounter unsettling, paranormal events that are connected to the evil secrets and emotional pain that have been passed down through their family's centuries.
Subscribe to our newsletter