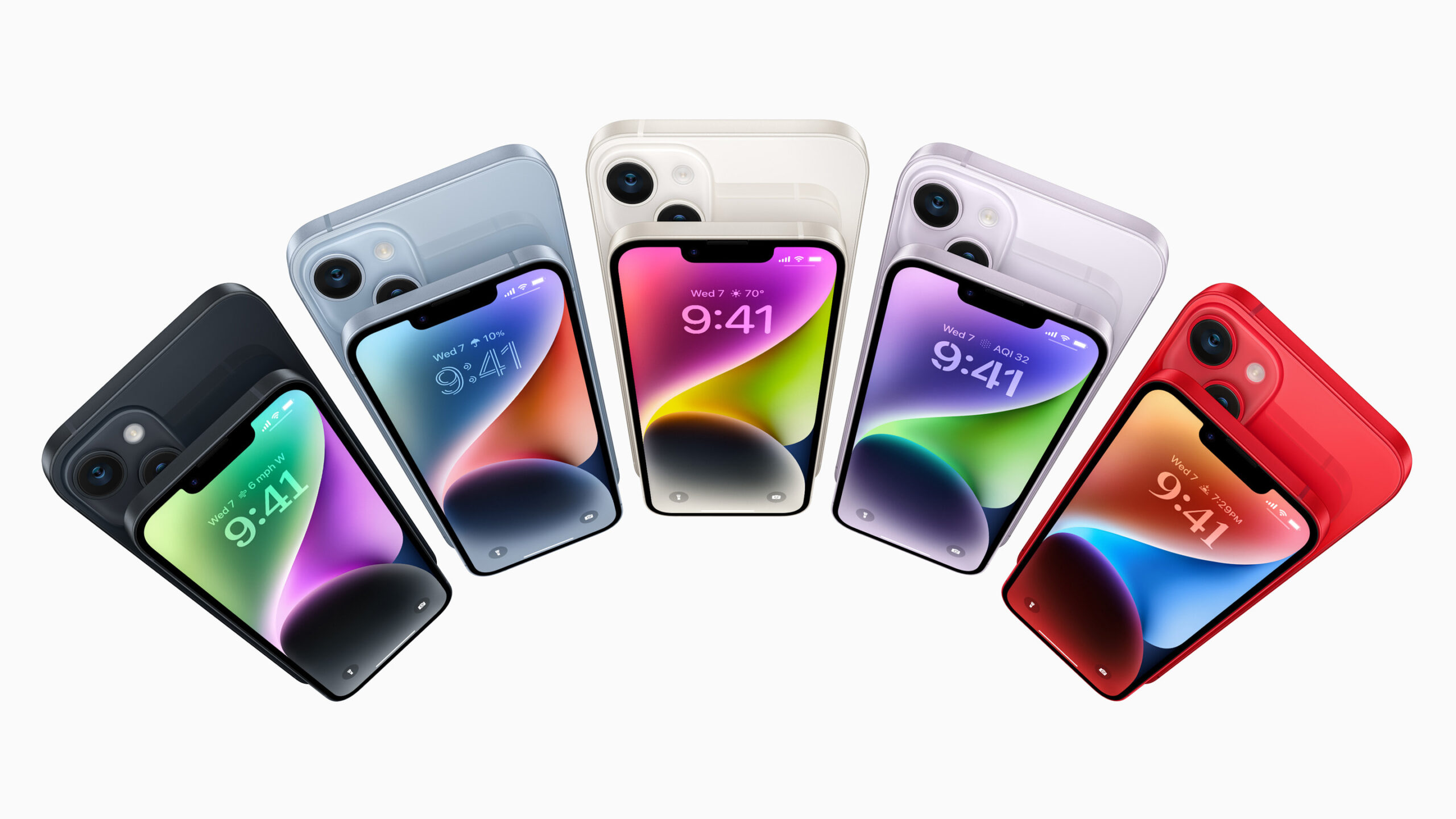 iPhone 14 Series has been released by Apple, but this time the mini is replaced by the Plus. Well, at last Apple has realized that people don't want a tiny midget phone for that amount of money. Now before we start, this article is only for iPhone 14 and iPhone 14 plus. If you want to read about the Pro and pro max models click here as they have got new Dynamic Island upgrade.
This phone is also released in the Apple no Innovation era so there is not much improvement from iPhone 13. In brief, the improvements of iPhone 14 from 13 are the processor (same as 13 Pro and Pro Max), slightly improved battery, little better optimization, a slightly bigger bump for a slightly good camera, and a hefty increase in price (in some countries).
Let's find out which is better: iPhone 14 VS iPhone 14 Plus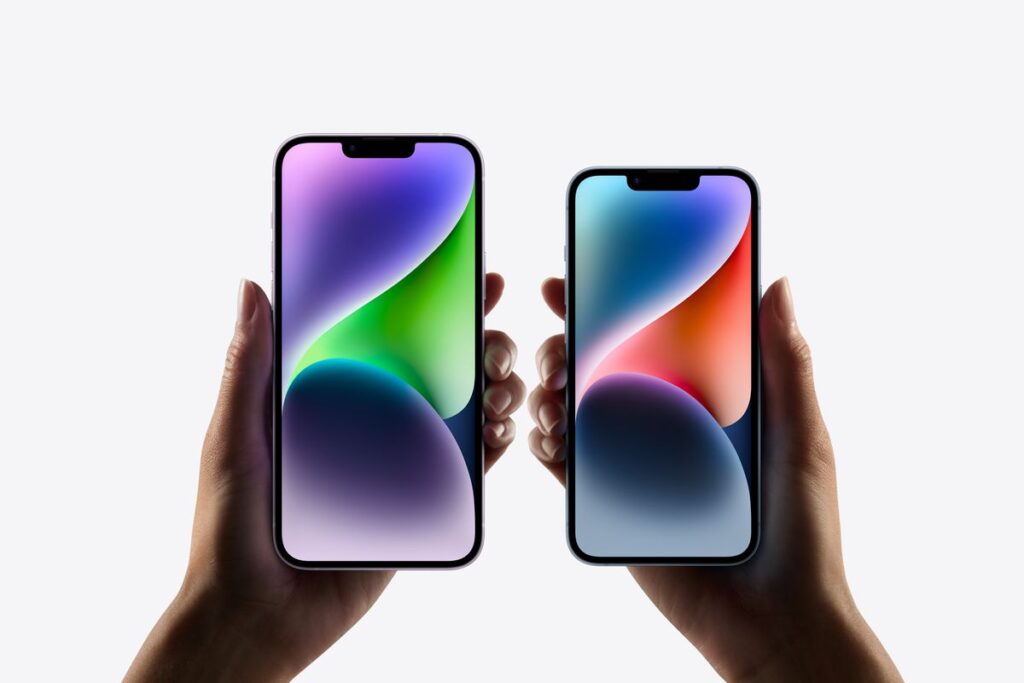 [i2pc][i2pros]Improved autofocus in front camera
Slightly bigger battery
Action Mode
Crash Detection[/i2pros][i2cons]Still A15(Older) Chip
NO 8k recording or 48MP Camera
No always-on display
Very less changes from 13 Series[/i2cons][/i2pc]
[i2pc][i2pros]Improved autofocus in front camera
Biggest Battery in iPhone ever
Action Mode
Crash Detection
Big 6.7in display like Pro Max[/i2pros][i2cons]Still A15(Older) Chip
NO 8k recording or 48MP Camera
No always-on display
Very less changes from the 13 Series
Max refresh rate is still 60[/i2cons][/i2pc]
The iPhone 14 was launched on 17th September but if you want the big-screen iPhone 14 Plus(6.7in), then you might want to wait till 7th October.
The new iPhone 14 and 14 Plus comes with an A15 Bionic which is the same that was used in iPhone 13 Pro and Pro Max with a minor GPU core upgrade. So, mostly the processor had minor improvements. The optimization is surely better but as a matter of speed, you won't find much difference between iPhone 13 and 14 because iPhone 13 itself was fast and had good optimization.
It comes with a 6‑core CPU with 2 performance and 4 efficiency cores, a 5‑core GPU, and 16‑core Neural Engine. So, in conclusion, there are fewer upgrades because it was already good and hence, these are more than enough for smartphone use.
iPhone 14 also comes with a Super Retina XDR Display same as iPhone 13 with 1200 nits peak HDR brightness. The iPhone 14 is 6.1in while the iPhone 14 Plus is 6.7in, In this field, there are no new improvements though the brightness in Pro versions is definitely upgraded to a max of 2000 nits.  So, if you are a fan of big screens with basic features, Apple has listened to you and the Plus variant is just for you.
The rear camera arrangement on the iPhone 14 and iPhone 14 Plus has been enhanced, although the real hardware advancements are limited to the primary 12Mp sensor. Along with sensor-shift OIS technology, a quicker aperture, and a bigger sensor, that 12Mp sensor offers larger 1.9-micron pixels that Apple claims boost low-light performance by as much as 49%. Although the 12Mp ultrawide camera's physical design hasn't changed, advancements in Apple's image processing technology have allowed it to perform up to 2x better in low light.
The front-facing 12MP camera has improved autofocus by coordinating through the Face detection system. While the rear 12 MP camera has been assigned a little bigger lens.
Videography is also one of the fields with a few major upgrades. Now the cinematic mode can record up to 4K HDR up to 30fps rather than the previous 1080p. A new mode called Action mode has also been introduced for stabilizing videos with movement without a gimbal. So for sports or action videos, yeah your life has changed, not really it just reduced the movement but does not stabilize it completely.

According to Apple, the iPhone 14 Plus has the largest battery life of any iPhone till now. With a 4,325mAh battery and claimed video playback of 26 hours, we can surely trust the battery of this giant. Well, with the size of a Max variant and the screen of a base variant (60fps refresh rate), and a less powerful chip, why would not it have the biggest battery life.
While the iPhone 14 also comes with up to 3% improved battery (not joking) of 3,200mAh with 20 hours of video playback.
So, for heavy phone users, iPhone Plus is the best option and the best you can get from Apple.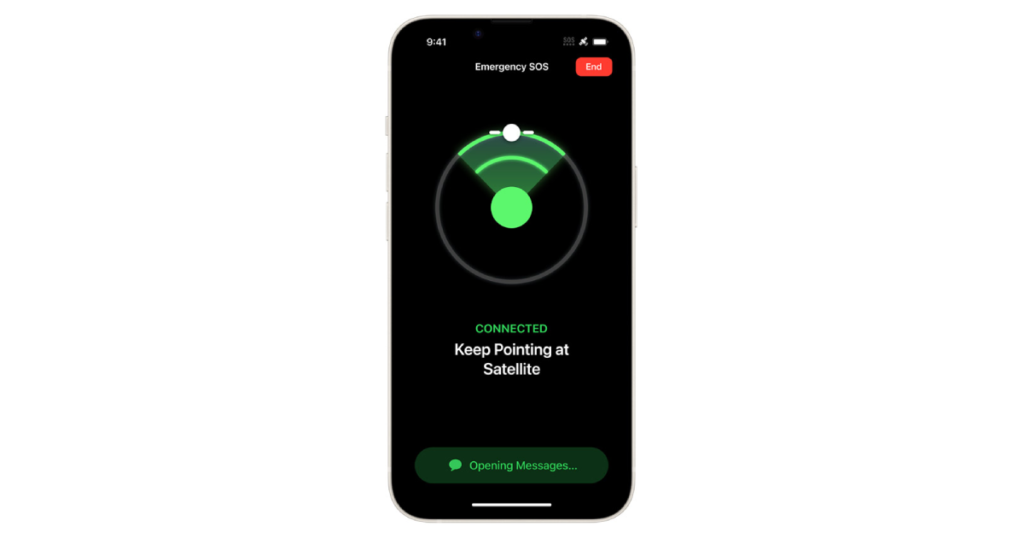 Apple iPhone 14 series comes with two main safety features out of which one is only useful for people in the USA and Canada, so other country users, maybe Apple does not care for us (joke). Well, one of the features is Emergency calling through satellite (same as in 13 models). So if you find yourself somewhere with no network reception (USA and Canada only), then you can still call an emergency through satellite calling or send an emergency text, so help can arrive as soon as possible. This feature may look useless to some people but in an emergency, it can be a lifesaver.
The second and more important feature is automatic crash detection. So Apple has installed an accelerometer so the phone can detect any severe accident or crash like a car crash through movement and acceleration and can send SOS and help messages to ask for help. With the increase in road accidents in countries like India, this can be a very important safety feature.
The models sold in the US will not have a sim card slot and thus will only have an embedded sim while models sold in all other countries will have a sim card slot. The ram is also said to be increased from 4GB to 6GB which might be considered significant.
iPhone 14  Series comes with IP68 rating which makes it water and dust resistant.
iPhone 14
128GB-  ₹79900/ $799/£849
256GB-  ₹89900/$899/£959
512GB-  ₹109900/$1099/£1179
iPhone 14 Plus
128GB- ₹89900/$899/£949
256GB- ₹99900/ $999/£1059
512GB- ₹119900/$1199/£1279
The prices in Asian countries especially India have risen against the price in western markets like the USA and Canada.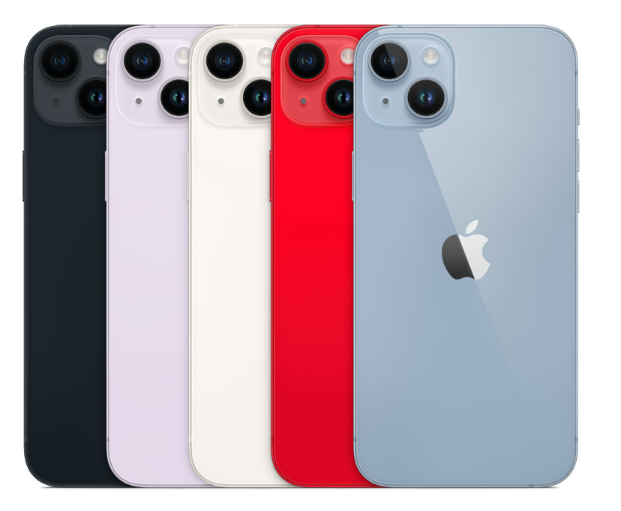 Midnight, Purple, Starlight, (PRODUCT)RED, Blue.
(Product red donates some profit share in covid help.)
Should you buy iPhone 14 or iPhone 14 Plus?
The answer to this question is my personal opinion and I would definitely be in favor of the iPhone 14 Plus. The reason lies in the fact that a bigger screen can make games and video streaming a little more interesting. Also, the big battery and size will give the feeling of Pro Max on budget. So unless you have small hands because in that case iPhone 13 is best you can have, iPhone 14 Plus is more worthy and in a little more you get a lot more.
Should you upgrade to iPhone 14 or 14 Plus from iPhone 13?
The answer to this question depends upon personal choice. We would not recommend upgrading from iPhone 13 to 14 unless you have a big pocket. Though if you are a big-screen guy, you can upgrade to plus as 13 or older had mini versions and not the Plus one.
So, if you have anything older than the iPhone 12 series then upgrading may be beneficial for you, if not then it would mostly be a hole in the pocket. So think wisely unless you don't care for money and just want to be updated or upgrades like action mode is what you were waiting for.
Please tell us in comments which would you prefer?