Best Google Pixel Phone to buy: 2023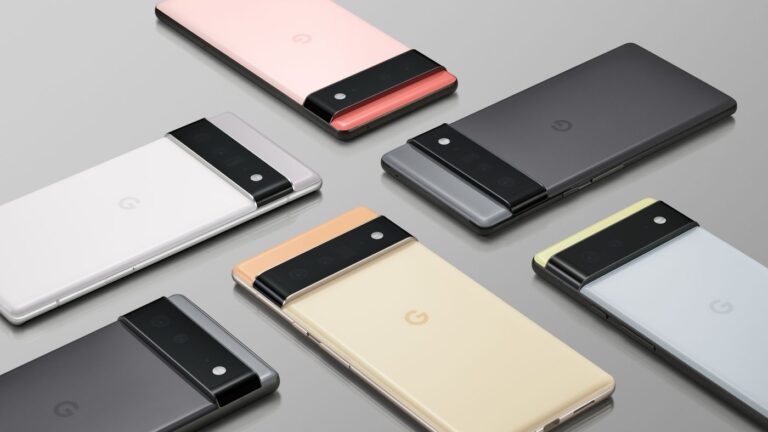 Google Pixel
Google's Pixel line of smartphones has quickly become a popular choice for Android users around the world. Since their introduction in 2016, the Pixel phones have been known for their sleek design, powerful hardware, and robust software features. These devices offer a range of advanced features and performance at a lower price than their competitors, making them an attractive choice for those who want a high-end smartphone experience without breaking the bank.
So, who should consider a Google Pixel? If you're an Android fan looking for the latest and greatest, or you're simply in the market for a new phone that offers excellent performance and value, the Pixel is definitely worth considering. Whether you're a tech-savvy individual or just want a phone that's easy to use, there's a Pixel device that will suit your needs.
And which Pixel is for you?
---
But it's not just about the specs and features – the Google Pixel line has a strong track record for delivering reliable and consistent performance. Whether you're using Google Assistant, browsing the web, or playing games, the Pixel's hardware, and software work seamlessly together to deliver a smooth and efficient user experience. Plus, with Google's commitment to regular security patches and OS updates, you can trust that your Pixel will stay up-to-date and secure for years to come.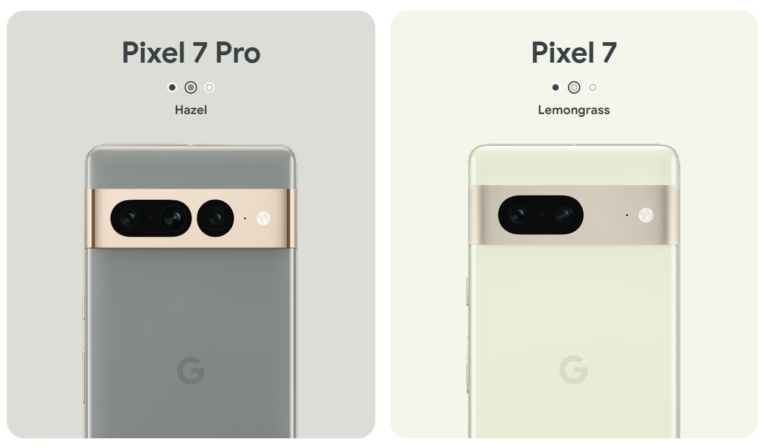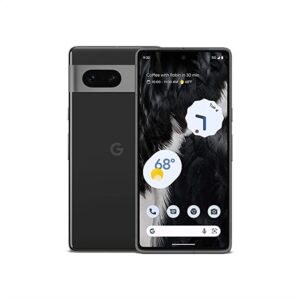 SPECIFICATIONS
RAM:
8
GB         
Storage: 
128GB/256GB
Rear camera:
50MP(main) + 12MP (ultra-wide)
Google's Pixel 7 is a high-end Android smartphone that offers a range of advanced features and performance at a lower price than its competitors. The phone is powered by a Google Tensor G2 processor, which offers smooth and responsive performance and improved support for on-device machine learning. This translates to faster and more dependable performance from services like Google Assistant and live translations as it is Google's own device. The Pixel 7 can also handle more complex AI tasks, which means it can offer a more efficient and user-friendly experience.
Pixel 7 comes with Android 13 which is the latest OS of Google with all the latest android software. In comparison to earlier Android versions, Android 13 includes several new features and updates, security upgrades, and several smaller upgrades. Additionally, the Pixel 7 includes some unique features like a free Google VPN and Magic Eraser. This might be the only smartphone out there that comes with its own built-in VPN, so cool right? To be honest, Pixel has always been quite easy to use cellphones as they don't add nonsense features and options to make a phone more complicated like many Chinese manufacturers.
 This Google Pixel Phone comes with a beautiful 6.7-inch display with not many bezels. The screen has a high brightness, which makes it easy to read in bright sunlight, and it offers excellent contrast with deep blacks. The screen offers a 90Hz refresh rate which is essential in this price range. The Pixel 7's screen is one of the best you'll find on an Android phone, and it is comparable to the screens on Samsung's top-end flagship phones. This phone can also be said as the best android phone at this price.
 The Pixel 7's camera is also one of the best cameras in all flagship phones. The phone has a 12.2-megapixel main camera that offers excellent image quality, with accurate colors and good detail. The camera also comes with optical image stabilization (OIS), which helps to reduce blur in low-light conditions. The Pixel 7 also has a 16-megapixel ultra-wide-angle camera that also works exceptionally well on group photos. The camera app is also easy to use, with a range of shooting modes and settings that are easy to access. Google is providing monthly security updates for 5 years but OS updates for only 3 years. While Apple promised OS updates for 6 years and Samsung for 4 years, looks like Google is lacking behind in promises.
 In terms of value, the Pixel 7 is hard to beat. It costs $600 unlocked, and it supports all the major carriers across 4G and 5G. The phone also has a range of advanced features and performance that are comparable to more expensive phones. At this price range, this phone is more than great. If you want a high-end Android smartphone that offers excellent performance and features at a lower price, the Pixel 7 is an excellent choice.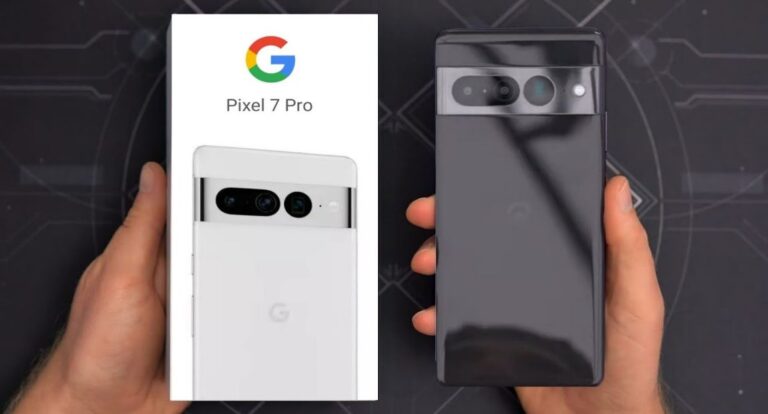 SPECIFICATIONS
RAM:
8GB/12GB                        
Storage:
128GB/256GB/512GB
Rear camera: 50MP (primary) + 48MP (telephoto) + 12MP(Ultrawide)

---
The Google Pixel 7 Pro is the latest iteration of the popular smartphone series, offering several enhancements over the standard Pixel 7 model. One of the most notable improvements is the 6.7-inch OLED screen, which is both sharper and smoother than the display on the Pixel 7. The Pixel 7 Pro also includes a 5x optical zoom lens. The phone's camera is another level as this phone also ranked in our list of best camera phones till now and bested most of the phones easily.
In addition to its impressive camera and display, the Pixel 7 Pro runs on Google's version of Android 13 and is powered by the company's own Google Tensor processor. As this chip is designed by Google itself, it is pretty quick when it comes to running AI like Google Assistant. Think of Google Assistant as what Siri is to Apple. The Pixel 7 Pro is also exceptionally responsive, thanks to its 120 Hz refresh rate and 1440p OLED screen. This
While the Pixel 7 Pro offers several key enhancements over the standard Pixel 7, it comes with a higher price tag as well. For consumers who need the larger, upgraded display, the additional camera, and 5G support, the Pixel 7 Pro may be worth the extra cost. However, those who do not require these features may be better off sticking with the base model Pixel 7.
One potential drawback of the Pixel 7 Pro is its size, similar to the Galaxy S22 Ultra. This may make it unwieldy for some users, even those with large hands. The phone's glass design can also be slippery, making it difficult to grip, so a case may be necessary for added protection. Despite these issues, the Pixel 7 Pro boasts several hardware improvements, such as the relocation of the power and volume buttons to a lower position for easier access on the large phone. The camera performance is out of the world and it captures very detailed images.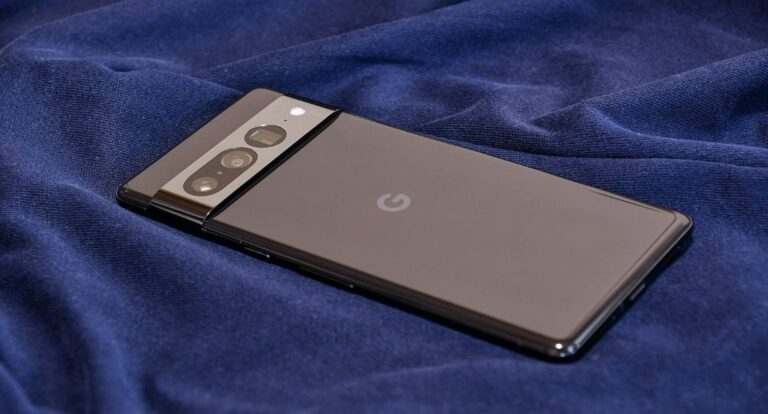 In conclusion, the Google Pixel 7 Pro is a larger and more advanced version of the Pixel 7, offering several enhancements including a larger, sharper display, a 5x optical zoom lens, and the latest version of Android. While it may be worth the higher price for some consumers, others may prefer the more affordable Pixel 7 or opt for a different smartphone entirely. It is important to carefully consider one's specific needs and preferences before deciding on a new phone.
SPECIFICATIONS
RAM:
6GB                        
Storage:
128GB
Rear camera: 12.2MP (primary) + 12MP (Ultrawide)

---
The Google Pixel 6a is a budget-friendly smartphone that offers many of the same features as more expensive models in the Pixel series. It runs on a refined version of Android 13, which is free of clutter and sponsored apps, and it comes with guaranteed updates until the summer of 2027. Despite its lower price point, the Pixel 6a's dual-camera setup allows it to take high-quality photos, unlike the Samsung Galaxy S22 Ultra and its quad-camera system.
One limitation of the Pixel 6a is its lack of wireless charging and slower wired charging compared to the Samsung S22 series and the Pixel 7 and 7 Pro. Its plastic body is also not as premium as newer phones on the market. The Pixel 6a is available unlocked from the Google Store and should work with AT&T, T-Mobile, and Verizon out of the box. It has support for 5G frequencies like the Pixel 7 but does not include millimeter-wave 5G unless purchased from Verizon. However, this technology has poor availability and reliability, making it not worth the extra cost for Verizon's model.
One of the key benefits of the Pixel 6a is its streamlined software, which is almost identical to that of the Pixel 7 and avoids slowing down the device. It includes features such as the on-device Google Assistant, which speeds up voice processing by handling it on the phone rather than relying on servers. The Pixel 6a also has a strong update policy, with three years of OS updates and five years of security patches, ensuring it remains secure and up-to-date longer than most other Android phones.
While the Pixel 6a's 6.1-inch 1080p OLED screen is smaller and has a lower refresh rate than the screens on the Pixel 7 and 7 Pro, it is still responsive thanks to Google's software. As a result, apps may not stay active in memory as long on the Pixel 6a as they do on other phones. For students and people who want a value-for-money phone, this is among the best Google cell phones compared with the money spent on it.
Despite its lower-resolution sensors, the Pixel 6a's camera performs well due to Google's photo processing. Its AI-assisted digital zoom results are nearly as good as those from phones with dedicated telephoto lenses, and it excels in night-mode photography. In comparison to the Samsung Galaxy S22, the Pixel 6a's video quality is not as good, but it still outperforms most other phones in its price range.
Overall, the Google Pixel 6a is a solid budget option that offers many of the same features as more expensive models in the Pixel series. Its refined software and strong update policy make it a reliable choice, and its camera performs well despite its lower-resolution sensors. While it lacks some of the premium features and specs of newer phones, it is a good value for its price.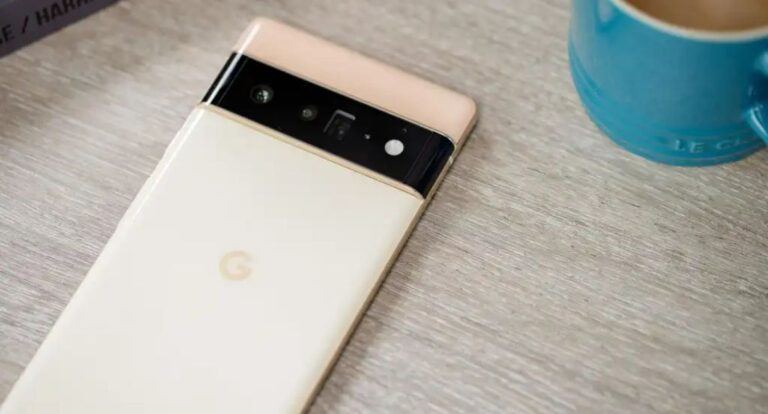 SPECIFICATIONS
RAM:
12GB           
Storage: 
128GB/256GB/512GB
Rear camera: 50MP(main) + 48MP (telephoto) + 12MP (ultra-wide)

---
Are you tired of the same old smartphone options that seem to be all flash and have no substance? Well, say hello to the Google Pixel 6 Pro – the smartphone that's ready to shake things up in the world of tech!
First things first, let's talk price. Google has kept the cost of the Pixel 6 Pro below that of other flagship handsets, with a starting price of $899 for the 128GB model. That's right, you can get all of the hardware value and excellent software design and support of the Pixel 6 Pro without breaking the bank. We think the pricing is one of the key areas where the Google Pixels beat the iPhone and Galaxy in 2021.
Now, onto the design. Gone is the spartan, function-over-form aesthetic of past Pixels – the Pixel 6 Pro is a thing of beauty. With a curved display, a glass back with three stylish color options, and a camera bar that spans the width of the phone, the Pixel 6 Pro is sure to turn heads. And, if you want to take things to the next level, there's the optional Pixel Pass program. Starting at just $45 per month, this all-in-one package includes a Pixel upgrade every two years, device protection, a 200GB Google One cloud subscription, YouTube Premium (including YouTube Music Premium), and Google Play Pass. On paper, it's quite the deal.
But it's not all about looks – the Pixel 6 Pro has substance, too. The display holds its own against competitors in terms of color saturation and accuracy and features a dynamic 120Hz refresh rate that can adjust to save battery or increase for certain content. In terms of performance, the Pixel 6 Pro has strong CPU and GPU scores, and the 5G capabilities are top-notch, with the ability to connect to mmWave 5G networks. The camera is also a standout feature, with the main camera producing high-quality photos and the ultrawide camera performing well in low light. And while the battery life may be average, lasting a full day of use but not much more, the Pixel 6 Pro does come with fast charging capabilities.
So why choose the Google Pixel 6 Pro over other smartphone options? In a world filled with cookie-cutter tech, the Pixel 6 Pro offers something different – a combination of excellent hardware value, strong software design and support, and a unique and stylish design. Plus, with the optional Pixel Pass program, you can get even more value out of your purchase. So don't settle for the same old smartphone options – upgrade to the Google Pixel 6 Pro and join the tech revolution!
SPECIFICATIONS
RAM:
8
GB                        
Storage:
128GB/256GB
Rear camera: 50
MP (wide) + 12MP (Ultrawide) 
---
The Google Pixel 6 is a smartphone that is available for purchase through a subscription-based service called Pixel Pass. For $45 per month, customers can not only get the phone, but also subscriptions to Google One storage and streaming services such as YouTube Premium, YouTube Music Premium, and Google Play Pass. The Pixel Pass also includes preferred care for repairs and replacements.
The Google Pixel 6 itself has a distinctive design, with a horizontal camera bar on the back that stretches across the entire phone. This is a departure from the traditional camera array in most devices' upper left corner. One benefit of this design is that the horizontal bar prevents the phone from wobbling when it is placed on a flat surface. On the front of the Google Pixel 6, there is a cutout for the 8MP front-facing camera in the center of the 6.4-inch display and an in-display fingerprint sensor on the bottom. The fingerprint sensor can be slow to respond and requires a firm press and hold to work, rather than a simple touch. There have been rumors that the Google Pixel 6 may eventually include Face Unlock technology, as seen on the Pixel 4, but this has not yet been confirmed.
In terms of durability, the Pixel 6 has an IP68 water resistance rating and Corning Gorilla Glass Victus for improved scratch resistance. It is still recommended to use a case to protect the phone, and Google offers a $29 case made of 30% recycled materials that are designed to absorb shocks. The phone itself is larger and thicker than the iPhone 13 and Samsung Galaxy S21, but it does have a larger display. It is also heavier than the OnePlus 9, which has a bigger screen but a smaller form factor.
The camera system of Google Pixel 6 includes a main 12.2MP camera and a 16MP ultrawide camera. It also has features such as Night Sight and Portrait Mode, which allow for high-quality low-light photography and the ability to blur the background of a photo, respectively. The phone is powered by a Qualcomm Snapdragon 765G processor and comes with either 8GB or 12GB of RAM. It runs on the Android 11 operating system and has a 4,000mAh battery.
This Google phone starts at $699, which is $100 less than the Samsung Galaxy S22 and sometimes less than the previous model, the Pixel 5. It is also available for the same price as the Pixel 5 at Verizon but offers a significantly improved phone. If you are considering the Pixel 6 but want to compare it to other options, you can check out our Google Pixel 6 vs. iPhone 13 showdown or the Google Pixel 6 vs. Samsung Galaxy S22 guide. Alternatively, you can compare the Pixel 6 to the cheaper Google Pixel 6a in the Google Pixel 6a vs. Google Pixel 6 matchup. We have also rounded up the best Pixel 6 deals to help you find the lowest price on the phone. Overall, the Pixel 6 is a solid choice for those looking for a high-quality smartphone with a unique design and impressive camera system.
Why not Google 5a?
---
Now if you think that I should include Google 5a, then I am very sorry to break your expectation because there is one simple question to ask, why?
Think about it, you can buy a low-range smartphone with the latest android software and the latest features at that same price. The Pixel 5 Series is a bit old and outdated and is definitely not a good option at times when every tech giant is releasing phones regularly. So I would not prefer any Google Pixel Phones below the Pixel 6 series and would not suggest you to.
If you find this article useful, please subscribe here below for the latest tech reviews and discounts. Please comment if you have any questions.
Subscribe to our newsletter