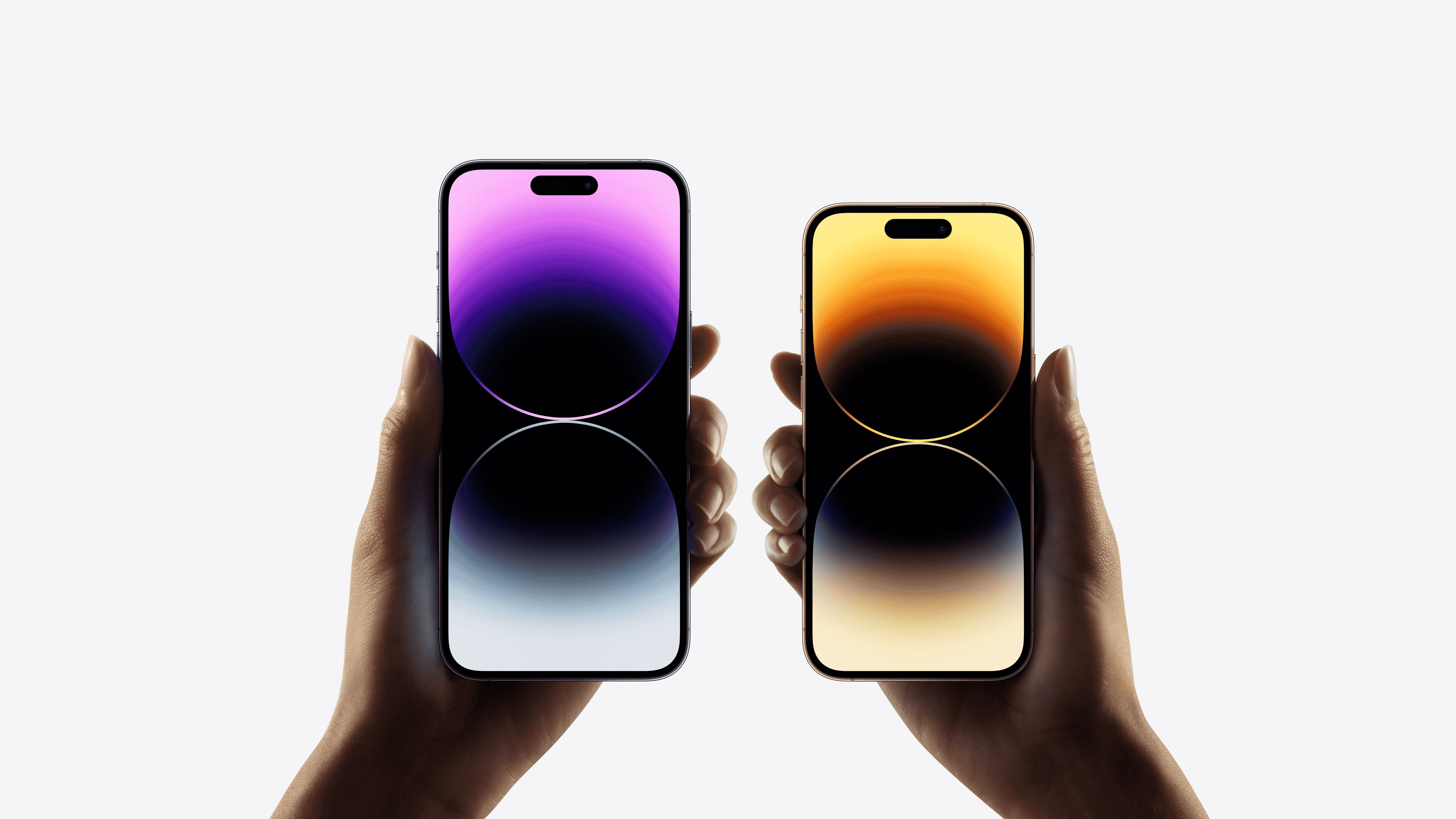 Apple has launched its iPhone 14 Series, replacing the mini with a Plus. As we know Apple is decreasing the changes in newer models over time (innovation my foot), this time the changes are minimal. Though in Pro models, changes like Dynamic island or A16 chip-set can be regarded as improvements contrary to iPhone 14 and 14 Plus, where there is no such development. This article will discuss the Pro and Pro-Max models, if you want to read about the iPhone 14 or 14 plus, click here.
Apple has also discontinued iPhone 13 Pro and Pro Max models due to some reasons, click here to read why they were discontinued. Though the upgrades are minimal, fans are excited about the new dynamic island notch, maybe because there are no other significant improvements 😊. The A16 processor is the company's latest and most advanced chip. The upgrades also include some camera improvements, a new safety feature, Dynamic island, and a new video mode.
So, let's find out more about iPhone 14 Pro and Pro Max:
[i2pc][i2pros]Auto-focus improved in front camera
Dynamic Island notch design
A16 Bionic chip
Rear camera with 48MP resolution[/i2pros][i2cons]Bit costly
No USB-C type
Always-on-display is not up to the notch[/i2cons][/i2pc]
[i2pc][i2pros]Autofocus improved in front camera
Dynamic Island notch design
A16 Bionic chip
Rear camera with 48MP resolution
Action mode[/i2pros][i2cons]Bit costly
No USB-C type
Always-on-display is not up to the notch
No battery upgrade[/i2cons][/i2pc]
Difference between iPhone 14 Pro and Pro Max
As for people who don't know, the only difference between iPhone 14 Pro and iPhone 14 Pro Max is their size. Apple always has this one difference between these two models. Rest all the other features are the same in both phones, so in the rest of the articles, we are talking about both these Pro phones.
The iPhone 14 Series was launched on 17th September 2022, except for the new iPhone 14 Plus (7th Oct) which was introduced for the first time. So, both Pro and Pro Max are available from 17th Sept.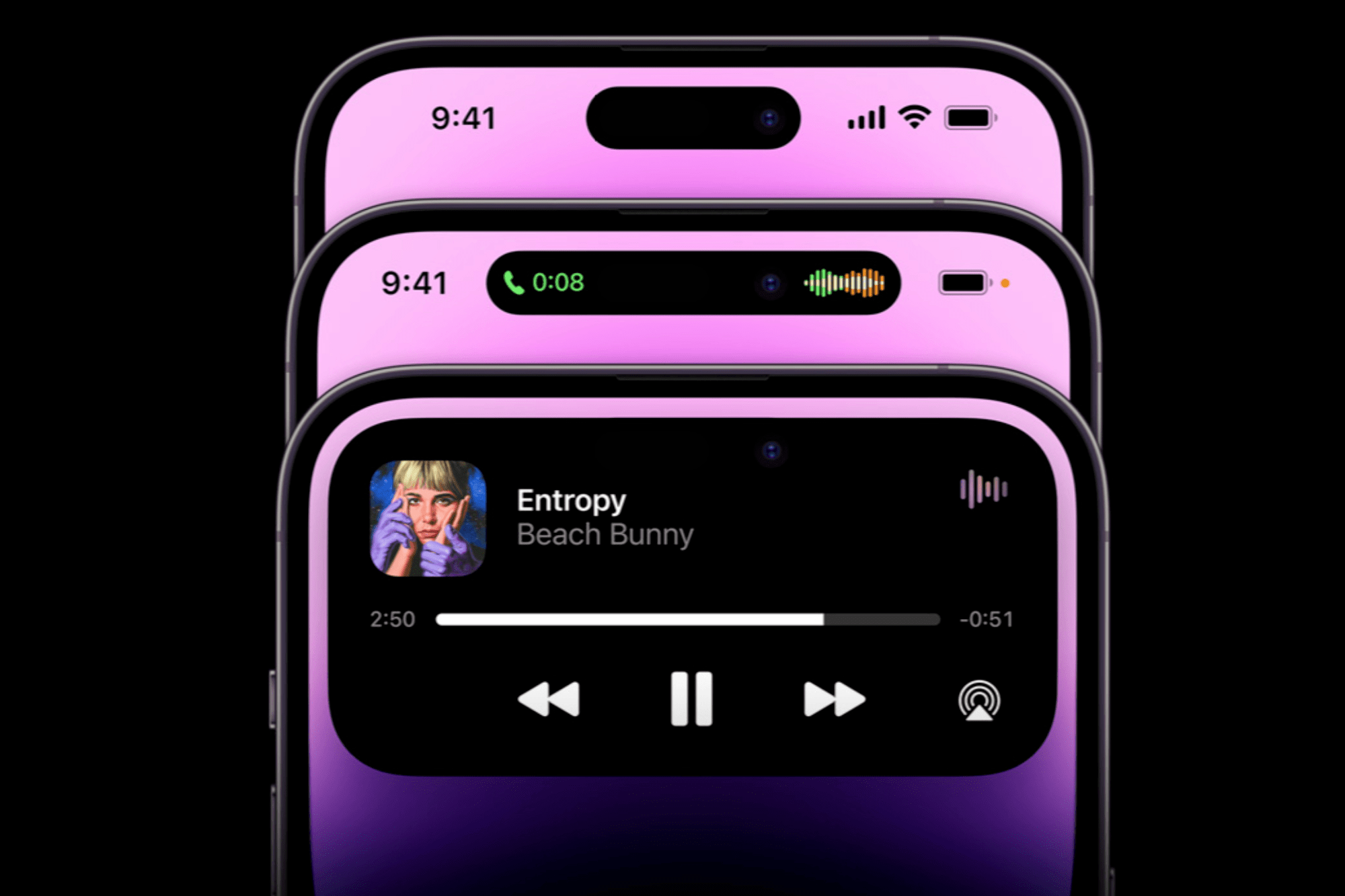 Apple introduced its latest processor A16 Bionic which is the fastest ever with 16 billion transistors in the chip. Well as we know in terms of speed and optimization, Apple is by far one of the strongest contestants. It also comes with a 6-core GPU, unlike iPhone 13 Pro which came with a 5-core GPU.
Apple never falls behind in this field and Apple has proved it again. A16 Bionic is very fast and optimized but you won't feel much of a difference if you were already using 13 or 13 Pro as the A15 itself was fast enough.
So, in other words, A16 Bionic is the fastest chip in any smartphone and can possibly do anything or run any high-performance game easily.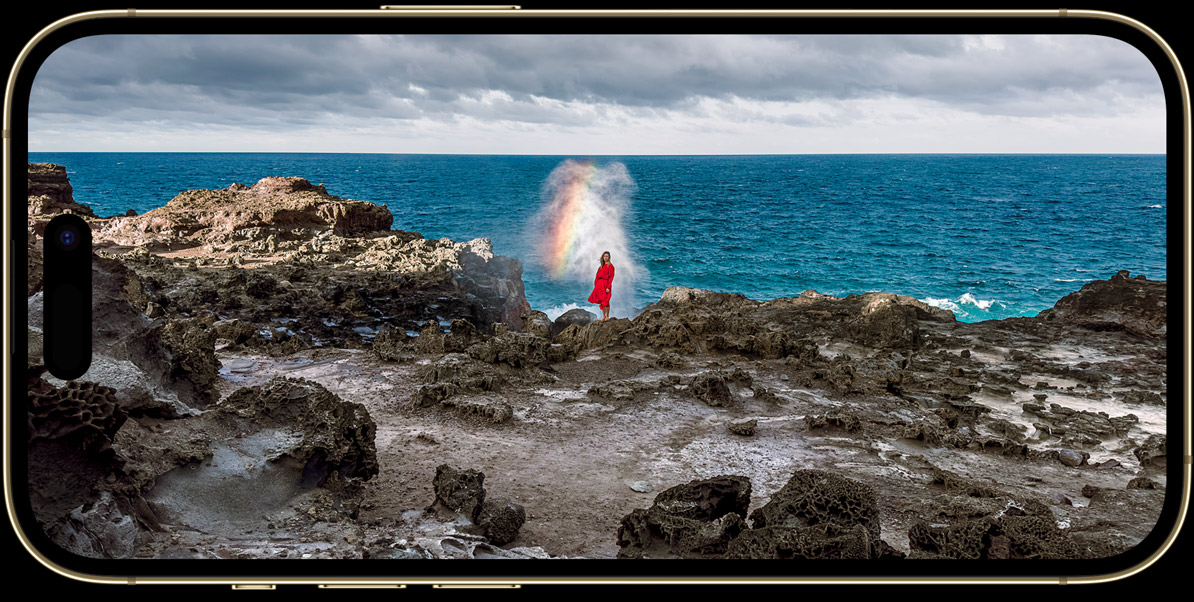 One of the most significant upgrades is done in terms of display. Apple has introduced the "Dynamic Island." This may be one of the things through which you can distinguish 14 Pro from 13 Pro. So, what is Dynamic Island? It is the design of the new pill-shaped front camera notch can also turn into a notification bar. Everyone hates notches on the screen and when talking about iPhones, this problem is even bigger. This time apple has tried to ease it as the notch can also role as the notification bar while touch will also work on the notch area.
It's an interactive place that bubbles up alerts, notifications, and activities, fluidly transforming itself as needed. Like while listening to music, the notch will change into a music player, or when on a timer, the notch will turn into a timer.
Apple is also making a buzz about the new Always-on Display which is definitely not worth it as Samsung launched it in 2016. Though iPhone 14 Pro also comes with a ProMotion display which allows an adaptive refresh rate of 1HZ to 120HZ. But here is a twist, it only goes to 1HZ for Always on Display. NO idea why Apple didn't allow it for other things as the required hardware was already there. For other activities like gaming, the refresh rate would vary between 10-120 HZ.
Also, the brightness has been improved as maximum brightness can go up to 2000nits(outdoor) dominating the display market once again. The display is the Super Retina XDR display as good as ever.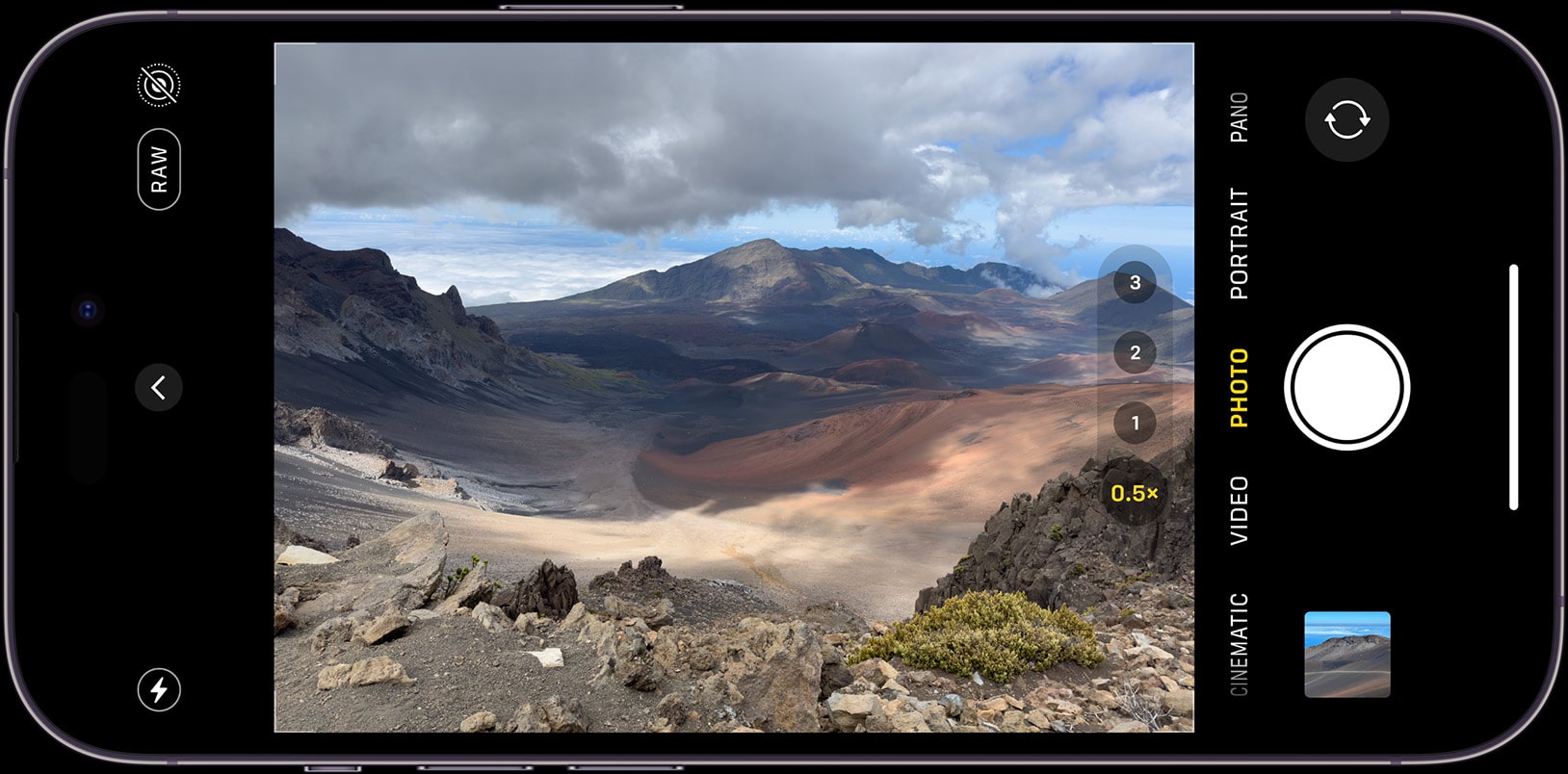 The other significant improvement is in the camera lenses. Apple has finally launched a 48Mp lens in 14 Pro. This is a massive improvement considering the fact that though Apple takes most amazing portrait photos, it still had a 12MP camera. This is an advanced quad-pixel sensor so normal images will be taken in 48 pixels and compressed in a 4:1 ratio to make them sharp and more detailed.  The Pro mode also allows taking RAW images of 48MP for better resolution.
Like iPhone 14, the auto-focus on the front camera has been improved through the help of face detection technology. Photonic Engine is used for better detail and color.
The videography of the iPhone was already by far the best as it has been upgraded to be better than ever. The cinematic mode has been improved.
As we already know it supports 4K video recording at 24 fps, 25 fps, 30 fps, or 60 fps, and other features of the iPhone like audio zoom and the best cinematic video, make its videography out of the world
Apple has also introduced Action mode to take gimbal like videos from a phone. This mode adds stability to action videos where shaking can cause blurry videos by stabilizing the pixels.

The battery life is not changed as the playback time for iPhone 14 Pro and Pro Max compared to the iPhone 13 Pro and Pro Max has been improved by merely an hour.
The battery of 14 Pro has improved by 3%. The current battery is of 3200mAh which gives a video playback time of 23 hours, one more hour than 13 Pro.
The iPhone 14 Pro Max has a 4,323mAh battery inside, a 29mAh downgrade compared to the 13 Pro Max. Don't worry it's the same in fact the video playback time has increased by one hour from 28 hours to 29 hours.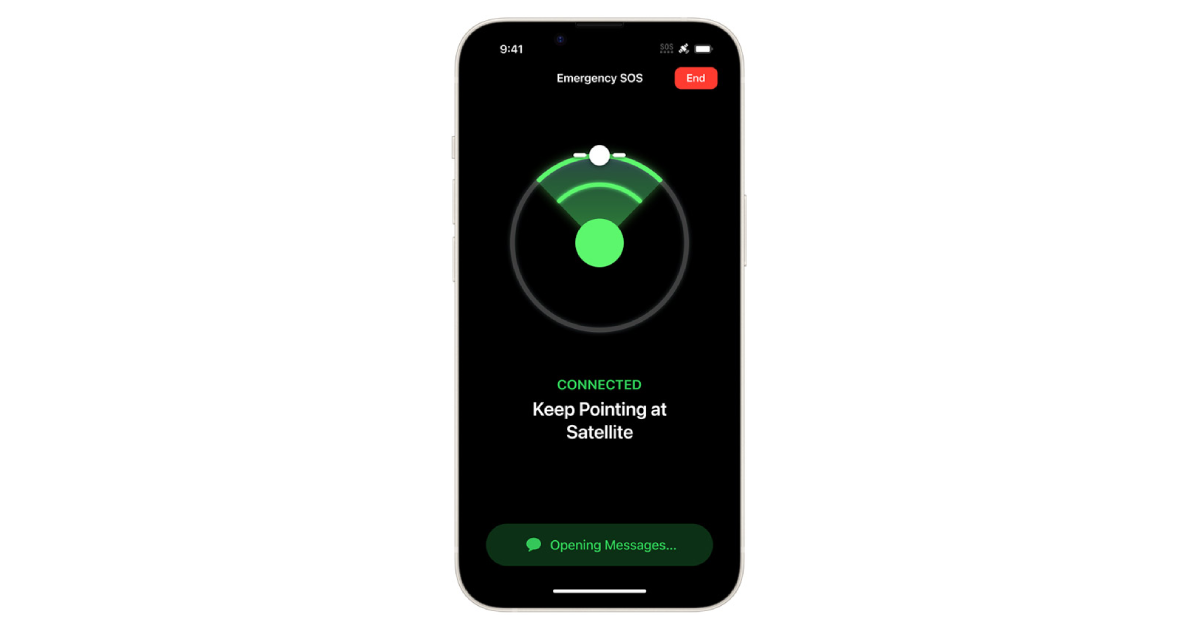 An important feature is automatic crash detection. So, Apple has installed an accelerometer so the phone can detect any severe accident or crash like a car crash through movement and acceleration and can send SOS and help messages to ask for help. With the increase in road accidents in countries like India, this can be a very important safety feature.
Emergency calling through Satellite or SOS is still available in two countries: US and Canada, which definitely needs to be improved as everyone's safety matters. Nowadays, even many smartwatches are offering this feature so it should not be that hard for the tech giant to avail this feature for the whole world.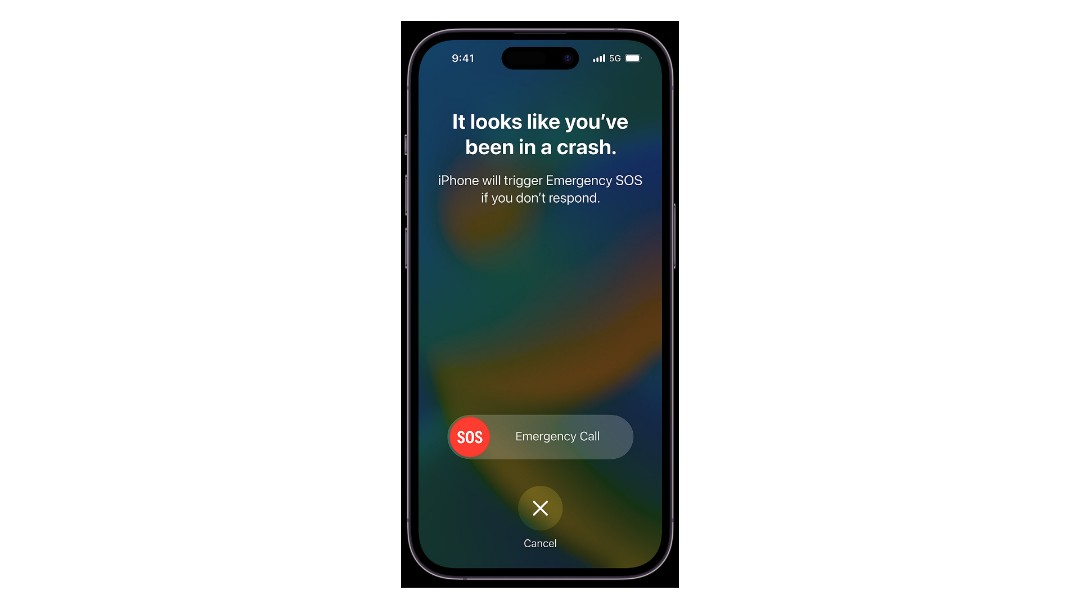 The models sold in the US will not have a sim card slot and thus will only have an embedded sim while models sold in all other countries will have a sim card slot. The ram is also said to be increased from 4GB to 6GB which might be considered significant considering current needs. If you have a 20W adapter or higher, it can charge 50% in as less as 30 minutes. iPhone 14 Series comes with an IP68 rating which makes it water and dust-resistant so yes you can take quick photos in the pool.
Besides these, we do get apple's top-notch privacy and speed which gives a high end.
iPhone 14 Pro
128GB- $999/£1099/₹129900
256GB- $1099/£1209/₹139900
512GB- $1299/£1429/₹159900
1TB     – $1499/£1649/₹179900
iPhone 14 Pro Max
128GB- $1099/£1199/₹139900
256GB- $1199/£1309/₹149900
512GB- $1399/£1529/₹169900
1TB     – $1599/£1749/₹189900
The prices in Asian countries like India and in countries like the UK have risen against the price in western markets like the USA and Canada.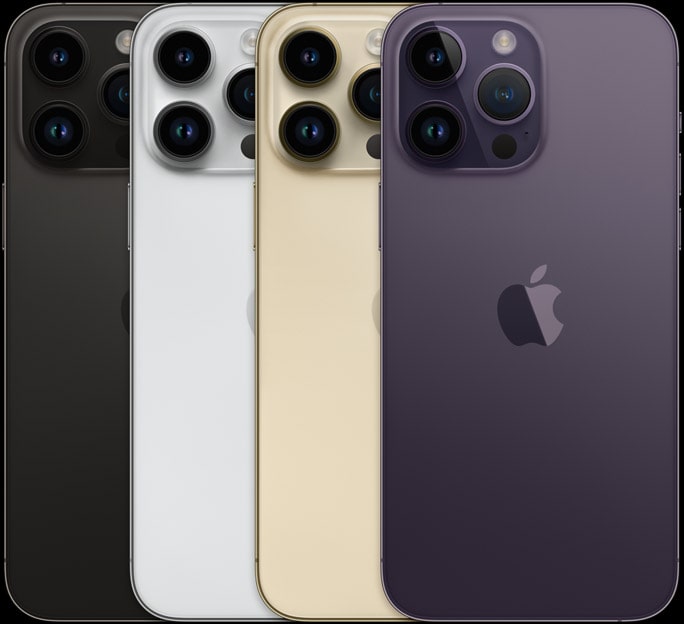 Space Black, Silver, Gold, Deep Purple
Should you buy an iPhone 14 Pro or Pro max?
The answer depends upon the fact of why are you thinking of buying an iPhone and do you have any budget restrictions. If you just have no budget restrictions and want an iOS device, I would say this premium device is for you, but if you are looking for value for your money, I would not suggest going for Pro or Max as 14 Plus would be the most value for money followed by iPhone 14.
Also, if you are looking for a moderate iOS device that is the best value for money, I definitely would suggest considering iPhone 13 as you might think it is old, but hey I am talking about value for money and no, it is not old but in fact safe from any big change in near future.
Should you upgrade from iPhone 13 Pro or Pro Max to 14 Pro or Pro Max?
No, unless you have money kept that you want to burn away, I would tell you not to upgrade to the 14 Series. If we look at the changes and upgrades done in 14 Pro, I do not think it is worth it to upgrade. Yes, you can think of it for professional help like in videography, but if you are just using it for daily operations, it's not worth it as iPhone 13 Pro is still a lot capable and Apple may have discontinued it, but it was definitely safe from near future upgrades.
iPhone 13 is more than enough for what a daily use phone needs to have. People who say it's outdated are just the people who believe the latest is always the best, which is not always true.
Is iPhone 13 still worth buying in 2022?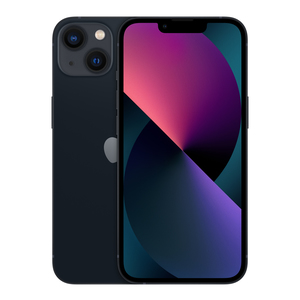 If by that you mean will it be fine, then YES it will be more than fine. iPhone 13 is still a premium phone with more than enough features and processor to run and also supports 5G. Though Apple has discontinued iPhone 13 Pro (read here) so now you cannot buy a new 13 Pro, in my opinion, the 13 is more than a normal person needs. I would not suggest 13 Mini as much as think the price difference is less than the upgrades.
Please tell us in comments which would you prefer?