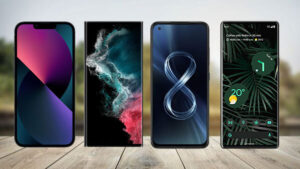 As technology is on its verge, smartphone companies are rewarding us continuously with great smartphones back-to-back. Nowadays smartphones cannot just do almost anything but also very efficiently. Every smartphone is a better version of its previous self which is excellent for us but at the same time also confusing. The question is which smartphone to buy or which is the best smartphone of 2022.
Now before I start the list, I want you to know that this list only compares the phone by its features and not according to its price. The list of best smartphones overall is here.
1. iPhone 13 Pro Max – Best in iOS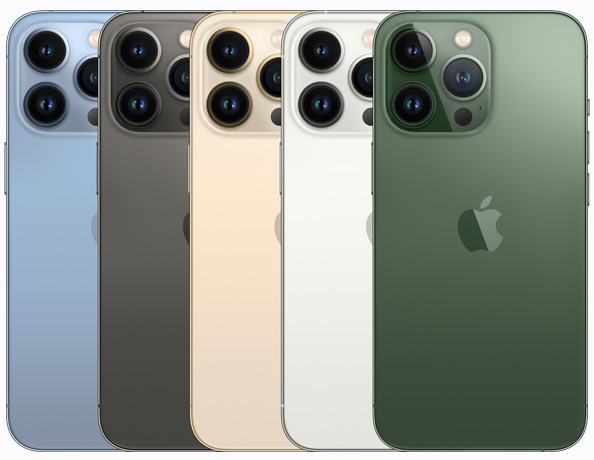 Well, if we are talking about the best smartphones, we know this list is the arena of this masterpiece. Though launched in late Sept. of the previous year, this still has scored first place due to its iconic simple features.
Now the 13 pro max has no different features from the 13 Pro except a relatively big screen and a bit more battery. So, what special features make it the best iPhone to date?
Although the display has a refresh rate of 120Hz, there is still an unattractive notch that interferes with movies which still has been reduced to 20%. (Seriously Apple, grow up). The A15 Bionic SoC provides excellent performance. There are storage options of 128GB, 256GB, 512GB, and 1TB. The key new camera-related features are Cinematic Mode and Photographic Styles. In addition, the camera hardware has been upgraded over the previous version. Macro photography is now feasible, thanks to an optical zoom that has been extended to 3X.
The price of this phone starts from $1,099.00 which is more than a good laptop but hey, that is an iPhone.
2.Samsung Galaxy S 22 Ultra – Best in Android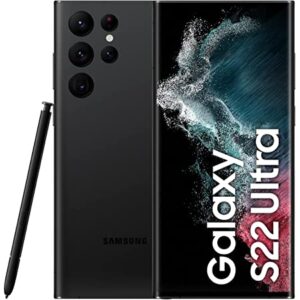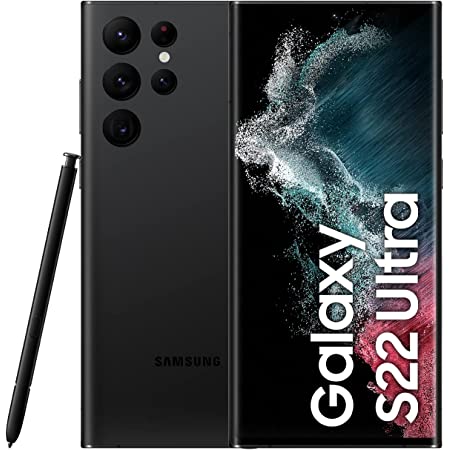 This phone can be called 'the phone that does everything.' This is the biggest rival of the iPhone 13 pro max and in many features even beats it. The S22 Ultra offers no less than five cameras, a huge, bright 6.8-inch OLED with up to 120Hz refresh rate, and, oh yeah, a built-in stylus too.
This masterpiece combines the Snapdragon 8 Gen 1 CPU with 8 or 12GB of RAM. Not unexpectedly, performance is great; even when running graphics-intensive games, the phone runs smoothly without any stutter though it does get warm sometimes. Samsung also promises up to four generations of OS version upgrades, so the Ultra should continue to be a very good phone for many years.
The Galaxy S22 Ultra features a quad-camera configuration with 100X digital zoom. Regardless of the lighting conditions, the phone takes stunning images. The phone can take decent photos in low light even without night mode. The primary camera can record video in 8K resolution and is stabilized.
The price of this phone is a bit on the upper side starting from $1199 which makes it the costliest on this list.
3. iPhone 13 – Best overall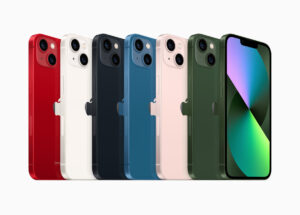 Out of the four iPhone 13 models released by Apple in 2021, the iPhone 13 (unlocked) strikes a balance between pricing, pocket size, and features. This still has the power of A15 bionic while losing the extra size and money.
In actuality, the 13 appears nearly identical to the 12 but is somewhat thicker and heavier, with significantly larger camera bumps and lenses that have swapped places.  Otherwise, it features the same basic design, a brighter 6.1-inch OLED display, a 12-megapixel selfie camera, MagSafe wireless charging, water, and dust protection (IP68), and support for both sub-6GHz and mmWave 5G networks. 
Like the Pro, some of the best battery life on an iPhone comes as part of the iPhone 13 experience but fast charging speeds are still well behind the curve.
The price starts from $829 which is worth it for this all-rounder phone.
4. Google Pixel 6 Pro – Best pixel ever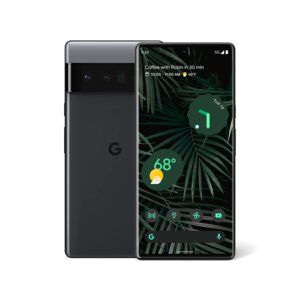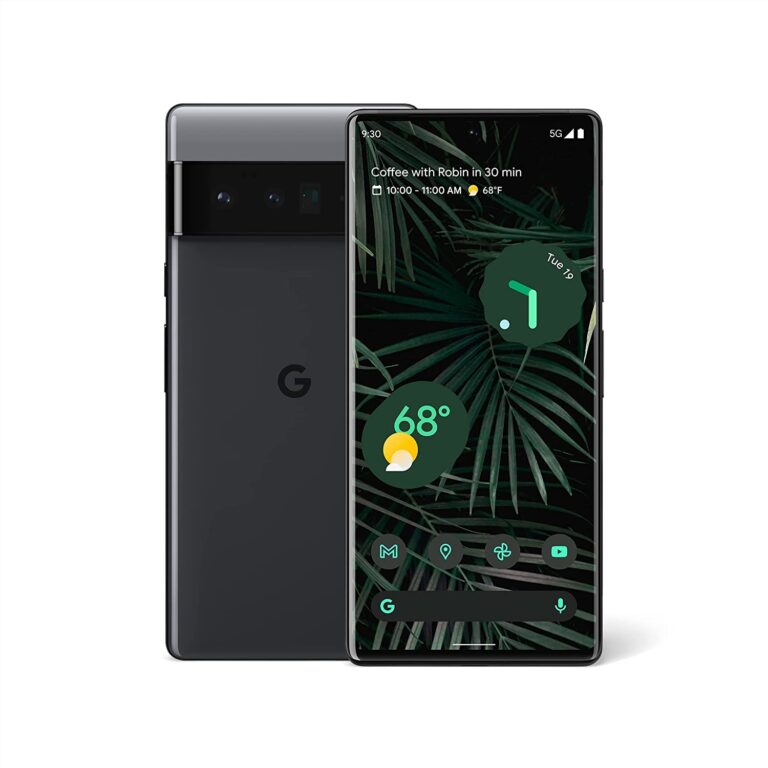 Now as I mentioned earlier, this list contains the best smartphones according to features and not pocket value. Here is the Google Pixel 6 Pro the top variant of the Google Pixel 6 Series which also includes the Pixel 6a and Pixel 6. This phone costs almost double of 6a which makes it quite expensive keeping in mind the upgrades in size, screen, battery, and camera.
The 6 Pro is an indisputably large phone with a gorgeous QHD+ curved-edge OLED display that moves to a higher, smoother 120Hz refresh rate for the first time in the series.
It is additionally supported by a 12Mp ultrawide camera and a periscopic 48Mp telephoto camera with a 4x optical zoom. The camera system also makes use of a new 50Mp primary sensor, which has an incredible dynamic range and smart new capabilities like Magic Eraser and Face Unblur. The battery is 5003mAh which is quite impressive and it supports wireless charging as well as reverse wireless charging.
The price of this phone is on the upper side starting from $899.
5. Samsung Z-Flip 4 – Best folding Phone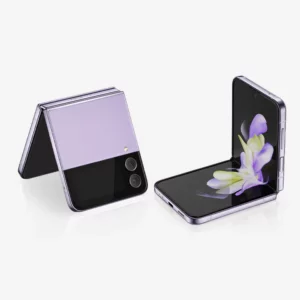 This Samsung phone like its previous models is among the best foldable smartphones currently on the market. People are liking this product and despite being a foldable phone which is a new technology, it provides good durability which is amusing.
Its design is slightly improved over the previous edition, but because of a reduced hinge, it can now contain a larger battery, which, along with the new processor, has significantly improved its battery life.
The Snapdragon 8+ Gen 1 chipset at its heart, with its improved energy efficiency, means you won't have to charge the Flip midway through the day. Although 8GB of RAM is more than plenty, you may want to spend a bit more to acquire 256GB of storage.
The displays appear to be the same as previously, with no size changes. The cover display provides no additional functionality and provides a relatively limited experience by forcing the user to uncover the main display.
The price starts from $729.
6. OnePlus 10 Pro- best value for Money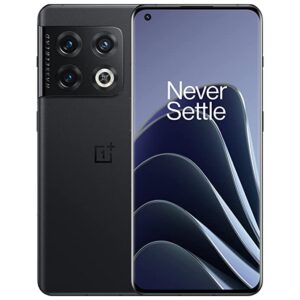 Now, this flagship may be considered pocket-friendly considering all the overflowing features at this price. OnePlus has always proved that premium features and quality can be given at an affordable price.
The latest Qualcomm Snapdragon 8 Gen 1 chipset provides excellent performance, and the battery life is also quite outstanding.
The redesigned design is certainly eye-catching, and we were impressed with the OnePlus 10 Pro's cameras in testing, especially with 10-bit color and RAW+ shooting. The only minor drawback is the lack of an IP68 protection grade, but that is about all. It also comes with 80-watt wired charging which is a boon for heavy users.
While the price starts from $779 which is still on the costly side but the features and specs make it totally worth it.
7. Samsung Galaxy S22 Plus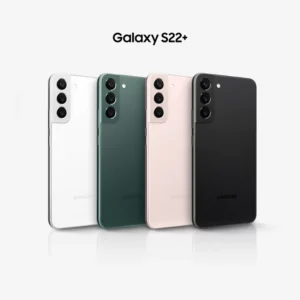 As his brother S22 Ultra, this phone also has one of the best overall values for money. It is not overly expensive like S22 Ultra but still offers nearly all the features which make it to the list. As the options for an upper-midrange phone are a little scarce, the options we do have are excellent, making this recommendation a tie with the Google Pixel 6.
The S22 Plus has a large, brilliant 6.6-inch screen with a refresh rate of 120Hz, the Snapdragon 8 Gen 1 CPU, and three high-quality rear cameras. You don't get the Ultra's 10x telephoto lens or built-in S Pen, but you do get a larger screen than the 6.1-inch ordinary S22. It's a comfortable middle ground with the ideal combination of features and size for the majority of folks.
One of the best things about Samsung flagship phones is their policy of providing up to 4 generations of OS upgrades which makes this phone's future safe.
The price starts from $999 and the features make it worth it.
8. Oppo Find X5 Pro – Powerhouse
This phone has a very unique design that is stunning. The back camera does not have any edges and looks so smooth. It gives a techy feeling with smoothness and as a flagship is loaded with amazing features.
Oppo Find X5 Pro is an upcoming smartphone from Oppo. The phone is said to include a 6.70-inch touchscreen display with a refresh rate of 120 Hz. Gorilla Glass is used to protect the display.
The Oppo Find X5 Pro is powered by ColorOS 12.1 and has 256GB of internal storage. The Oppo Find X5 Pro is expected to be a dual-SIM (GSM and GSM) smartphone that supports Nano-SIM and Nano-SIM cards. The Oppo Find X5 Pro is said to have a triple-back camera configuration with a 50-megapixel primary camera with an f/1.7 aperture, a 50-megapixel secondary camera, and a 13-megapixel secondary camera.
The current price of this flagship is $889.
9. Asus ROG Phone 6 – For Gamers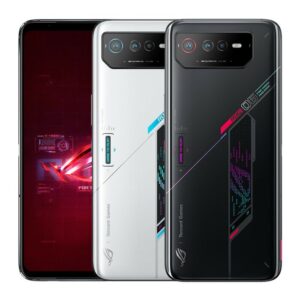 As the list goes by, here comes a weapon for gamers to conquer. Asus ROG always concentrates on gamers and that's why their phones are loved by the gamer community. In terms of heavy usage, Asus Rog always proves to be one of the top contenders.
The Asus ROG Phone 6 features a 6.78-inch AMOLED screen with Corning Gorilla Glass protection. The device's bezel-less display has a 20:4:9 aspect ratio, a pixel density of 395ppi, and a resolution of 1080 x 2448 pixels.
On the back of the device, Asus has included a triple camera arrangement consisting of a 50MP primary camera, a 13MP ultra-wide-angle lens, and a 5MP macro camera. Back camera features include continuous shooting, face detection, HDR mode, LED flash, touch-to-focus, and digital zoom. On the front is a huge 12MP selfie-shooting lens.
It comes with a battery of 6000 mAh for long heavy usage of gamers and the price starts from $1199.
We used to know Vivo for its over-said pixels in low-budget phones but now it competes in the premium segment also. With the X series phone, Vivo can be compared to rivals like Apple and Samsung S series.
Its 6.78-inch display remains essentially unchanged, but it is still a high-end one with a 120Hz refresh rate and 2K resolution, making it rather sharp. The Vivo X80 Pro sports a 4,700mAh battery that charges using an 80W charger as well as wireless charging at 50W.
The X80 Pro is powered by a new and improved Qualcomm Snapdragon 8 Gen 1 SoC, which is now combined with Vivo's upgraded V1+ imaging chip, which improves imaging and gaming performance.
The cameras have also been improved. The primary camera now sports a 50-megapixel Samsung-made GNV sensor, while Vivo has shifted its proprietary gimbal stabilization technology to the 2x Portrait camera for better Portrait images in low light.
With a price starting from $840, this phone definitely deserves a place on this list.